Rag Rings and Other Things
Contact: Chris Finney
Counties: Lancashire
Contact Number: 07709172416
Product Types
Handmade & Handcrafted
Company Overview
I have been a crafter off and on for the last 30 years, originally trading as Paris Crafts and more recently as Rag Rings and Other Things. I have always enjoyed working with colour, creating and making all manner of different things from home furnishings to bridal bouquets made from dried flowers. After a break for a few years I have moved away from dried flowers towards fabrics and different bits and pieces I have collected from around the world, particularly from beachcombing and my garden in France. I make a variety of different crafts and follow what inspires me on any given day.
Products & Services
I make a good variety of crafts which I show at craft fairs and Christmas markets. It's difficult for me to list what I make as I tend to 'go where the fancy takes me' and I find that what I sell can be quite transient. On my stall you would find knitwear such as scarves and fingerless mittens, Jams and biscuits, wall hangings, mobiles made from driftwood, cinnamon bark, dried oranges and chillies, beads and fabric, rags rings and hearts, driftwood wall hangings and ornaments, Christmas decorations and hangings and bits of jewellry. Most items are unique which means it is unlikely that any two would be exactly the same as each other.
Company Profile
I spent most of my working life as a teacher, working with all age groups and children with moderate learning difficulties. The last ten years I spent as an Advisory Teacher in Personal, Social and Health Education. Amidst this full time job while my children were small I spent time running Paris Crafts. As I have more free time nowadays I decided to rekindle my creative side and have developed new ideas which has resulted in a 'crafty' change of direction.
Message Rag Rings and Other Things
Rag Rings and Other Things are attending:
Not attending any listed events.
Products for Sale by Rag Rings and Other Things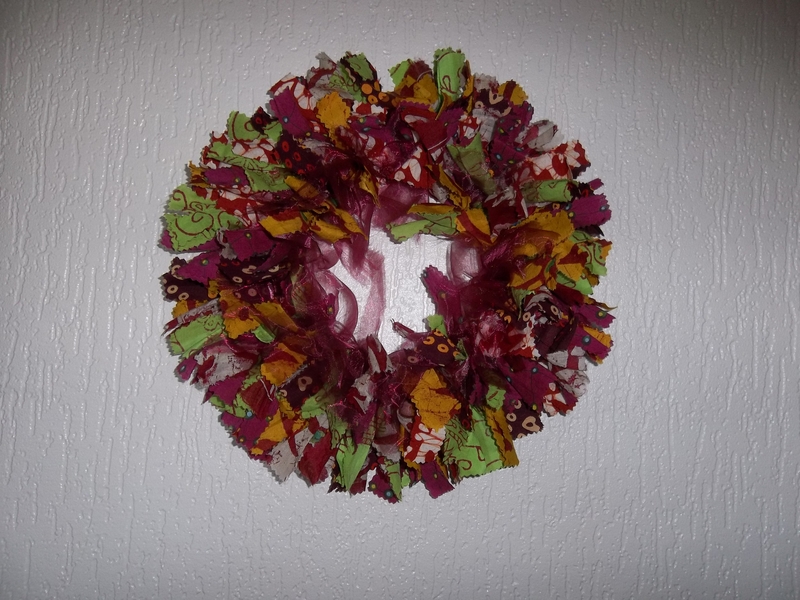 Rag Rings (Wreaths) and Hearts
Price: £25.00
Delivery: £0.00
Delivery & Returns Policy
The rag rings and hearts are made by attaching rags to a wire frame. The rags are similar to those used in rag rug making. Each item is unique, no two being the same. They come in a variety of colour ways and can be made to suit a particular colour scheme..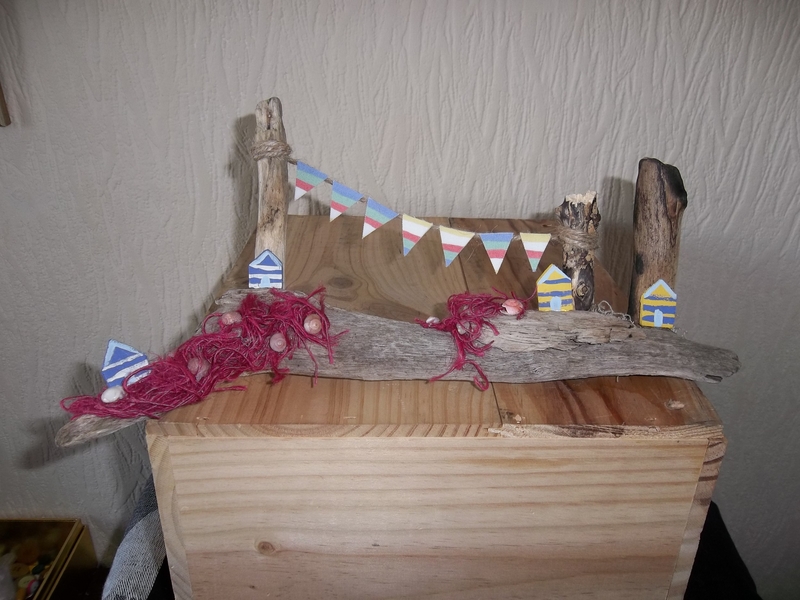 Driftwood Seascapes
Price: £15.00
Delivery: £0.00
Delivery & Returns Policy
This seascape is made up using driftwood found on local beaches. Hand made and hand painted beach huts with bunting strung between two driftwood poles add character to a piece which will sit well on any shelf, window ledge, chest of drawers, occasional..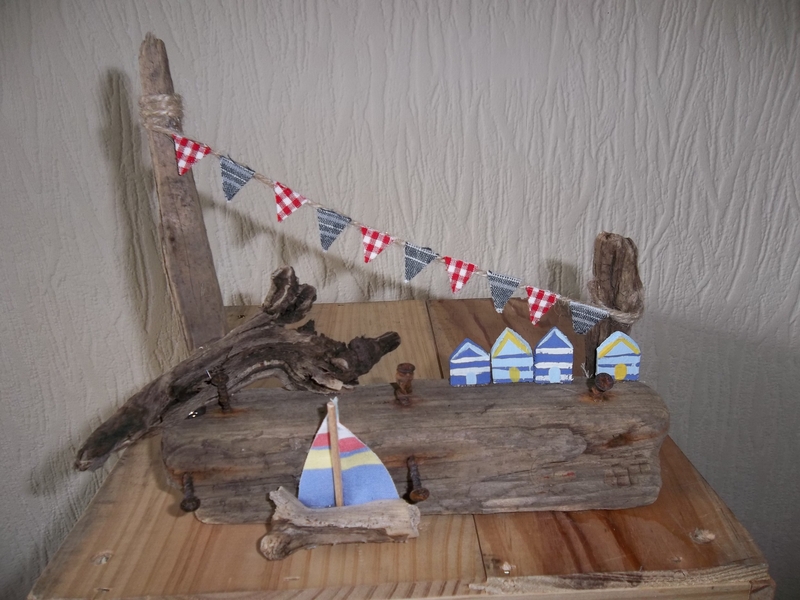 Driftwood Seascapes
Price: £15.00
Delivery: £0.00
Delivery & Returns Policy
This seascape is made from driftwood collected from local beaches. The beach huts and small boat are hand made and hand painted. The sail is made from cotton fabric. Colourful bunting hanging between two poles gives a certain charm to the piece. The..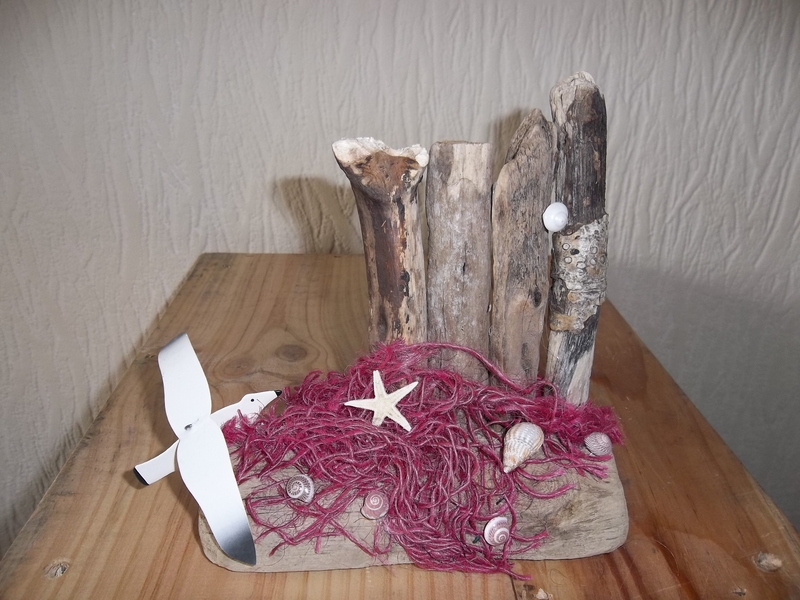 Driftwood Seascapes
Price: £12.50
Delivery: £0.00
Delivery & Returns Policy
A slightly smaller seascape made from locally sourced driftwood. The piece has the additional features of dyed sacking which is laid over the base and is enhanced with small shells and starfish from Oman, giving the impression of being caught in the..