Craft Fairs in Gloucestershire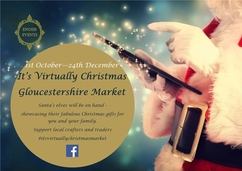 Date:

01/10/2020 to 24/12/2020

County:

Gloucestershire

Venue:

ONLINE

Event Organiser:

Enosis Events
It's Virtually Christmas is composed of 8 different market areas. All of these are online markets which are marketed to 100,000 people per week. There will be 50 stalls at each market and only..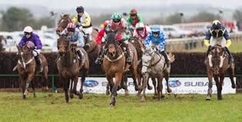 Date:

24/01/2021

County:

Gloucestershire

Venue:

Cocklebarrow Races

Event Organiser:

Heythrop Hunt Ltd
Exhibitors are required to book in advanceCocklebarrow Races is the annual Point-to-Point fixture for the Heythrop Hunt, staged near picturesque Lodge Park in Gloucestershire. A fabulous view..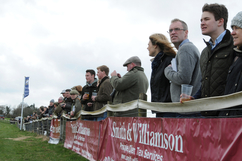 Date:

11/04/2021

County:

Gloucestershire

Venue:

Andoversford Racecourse

Event Organiser:

Cotswold Hunt Ltd
Stallholders Required To Exhibit At This Event. Please See Details Below. The Cotswold Point-to-Point Steeplechase, comprising the most valuable fixture of its genre in the UK, and built around..