Craft Fairs in Vale Of Glamorgan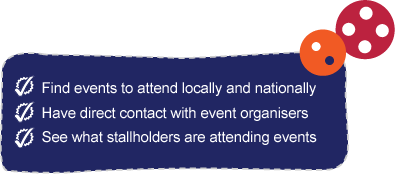 Date:

04/11/2018

County:

Vale of Glamorgan

Venue:

The Paget Rooms

Event Organiser:

Penarth View
The Penarth Bakeoff will be the ultimate baking battle where passionate baking fans compete to be crowned Penarths Best Baker. Join us on 4 November, competition day, where we will also have..

Date:

02/12/2018

County:

Vale of Glamorgan

Venue:

St Donat's Castle

Event Organiser:

UWC Atlantic College
Christmas Fayre at St Donat's Castle - Join us at our annual Christmas fayre at St Donats Castle, UWC Atlantic College and browse a wonderful collection of over 50 food, drink and craft stalls..