Craft Fairs in Greater Manchester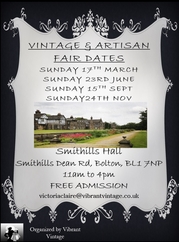 Date:

24/11/2019

County:

Greater Manchester

Venue:

Smithills Hall

Event Organiser:

Vibrant Vintage
Vintage and Artisan Market at the impressive Smithills Hall. The Hall was built in 1529 and is one of the oldest and best preserved manor houses in the North West. The fair will take place..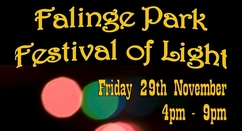 Date:

29/11/2019

County:

Greater Manchester

Venue:

Vintage Worx Community Development Trust

Event Organiser:

Vintage worx CDT (Community Development Trust)
This year we are launching our First Winter Light Carnival Around Falinge Park. A night time parade of light around the park, fun for all the family! We have some great people involved in the..