Craft Fairs in Isle Of Anglesey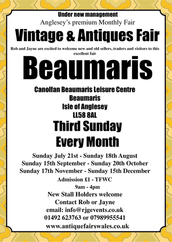 Date:

15/12/2019

County:

Isle of Anglesey

Venue:

Beaumaris Antique and Collectors' Fair

Event Organiser:

RJG Events
Under new management Beaumaris Antique and Collectors' Fair Canolfan Leisure CentreLL58 8ALSunday July 21st& Every Third Sunday each month9am - 4pmAdmission £1¦. Trade FWCNew stall holders..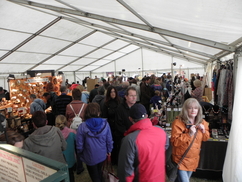 Date:

11/08/2020 to 12/08/2020

County:

Isle of Anglesey

Venue:

Anglesey Showgroud

Event Organiser:

Celtic Fayres
The Anglesey Show attracts around 65,000 visitors over the 2 days. Our marquee (the largest & busiest retail marquee) will be in a prime location close to the Floral & Produce Display marquee..