Heraldic Names
Contact: Chris Walsh
Counties: Herefordshire, Shropshire, Warwickshire, Worcestershire, Cardiff, Powys, West Midlands, Vale of Glamorgan
Contact Number: 07870169319
Product Types
Personalised & Customised Gifts, Wedding , Gifts, Seasonal/Special Occasion, Art & Design, Embroidery
Company Overview
My name is Chris Walsh and I have been trading with my business Heraldic Names since 2004. I am based in Brecon in Mid Wales attending a number of craft fairs, medieval, historical events and more recently wedding fairs. We want you to love our unique gifts.
Our gift range is suitable for Birthdays, Christmas, Weddings, Anniversaries, Retirements, Graduations, Engagements, & Christenings.
Address
Heraldic Names
9 Beacons Park
Brecon
Powys
LD3 9BR
Products & Services
Heraldic Names specialises in providing bespoke unique gifts. This includes our best selling Coats of Arms & Surname History certificate, Hand painted Celebration of Marriage Scrolls, Coats of Arms on our Crystal Glass gifts, Pewter Tankards and Hip-Flasks, Heraldic Maps, Shields, Embroideries, Clan & sept Histories, Anniversary Bonds, Frames, Family Trees and Genealogy related products.
Company Profile
Married to Lynne and have two grown up children and a grandson. I am a nurse by profession and after 30 years I retired from the NHS.
News
Check out our new website www.celebratorygifts.co.uk and undertake a FREE surname check at www.heraldicnames.co.uk

Heraldic Names are attending:
Not attending any listed events.
Products for Sale by Heraldic Names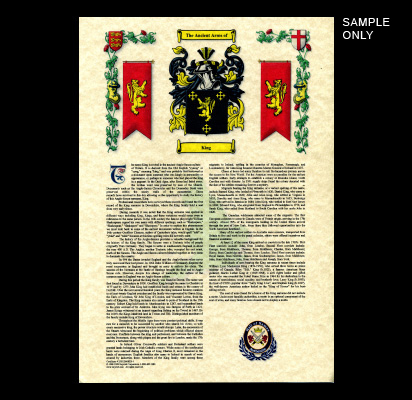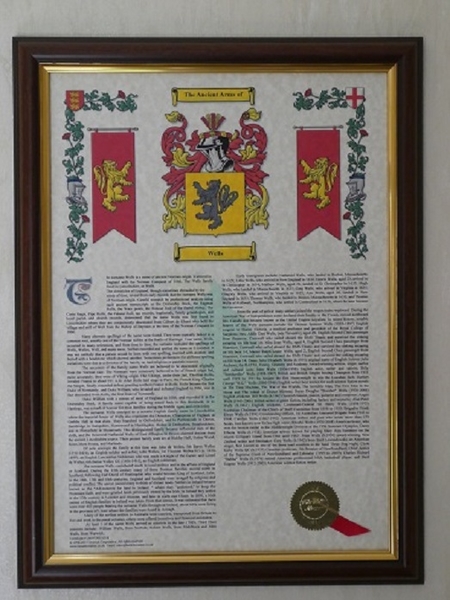 Framed Coat of Arms & Surname History (A3)
Price: £37.00
Delivery: £12.00
Delivery & Returns Policy
Adding a frame really makes a difference and will allow you to proudly display your Certificate. Choice of Gold or Mahogany. Our Coat of Arms & Surname History features a full colour Coat of Arms for the surname along with a detailed surname history..