Craft Fairs in South Yorkshire

Date:

21/09/2019

County:

South Yorkshire

Venue:

St Mary's Church and Community Centre

Event Organiser:

St Mary's Community Centre'
Following a little break this year, Sheffield Makers Fair is back on Saturday 21st September at St Mary's Church. We are extremely excited to announce that we will showcase 45 makers along with..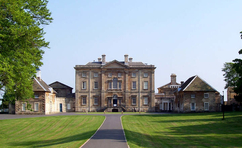 Date:

15/12/2019

County:

South Yorkshire

Venue:

Cusworth Hall

Event Organiser:

Nikki Slasor Robert Stephenson
We Are Looking For A Wide Variety Of Crafts Gifts And Foods For Our Event At The Stunning Cusworth Hall!For Food Enquires Please Contact nikkislasor@live.co.ukFor Craft/Gift Please Contact rbtstephenson..