Craft Fairs in Hertfordshire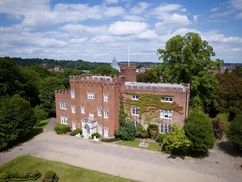 Date:

26/11/2021 to 28/11/2021

County:

Hertfordshire

Venue:

Hertford Castle

Event Organiser:

Hertford Town Council
Come down to Hertford Castle this winter as it hosts its first Christmas market within its spectacular grounds. The event will be free of charge to attend and boast an array of Christmas market..

Date:

28/05/2022 to 29/05/2022

County:

Hertfordshire

Venue:

The Showground

Event Organiser:

Shopping Pavilion
We have been asked to put on a Crafts Village at this very successful event.