Craft Fairs in Shropshire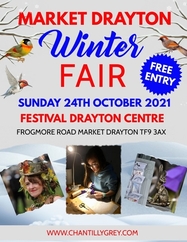 Date:

24/10/2021

County:

Shropshire

Venue:

Festival Drayton Centre

Event Organiser:

Chantilly Grey
Market Drayton Winter Fair is back!Join us on Sunday 24th October 2021 @festivaldraytoncentreAs always, lots of fabulous Traders will be bringing an outstanding variety of products to delight..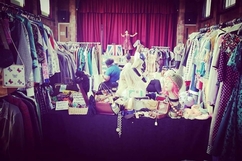 Date:

04/12/2021

County:

Shropshire

Venue:

Cheswardine Parish Hall

Event Organiser:

Ultimate Girls Night Out
You are invited to Lily & Lollys Christmas Vintage, Craft & Gift Fair at Cheswardine Parish Hall! We are looking for a wide range of stalls to feature at this INDOOR event in Cheswardine..