Kazelle Krafts
Contact: Helen Aitken
Counties: Clwyd, Cheshire, Merseyside, Gwynedd, Dyfed
Product Types
Chocolate & Confectionary, Baby and Children Gifts and Services, Gifts, Handmade & Handcrafted, Party Supplies & Home Party Events, Seasonal/Special Occasion, Wedding , Food and Drink, Cakes & Baked Goods, Event Catering & Event Entertainment, Craft Supplies, Personalised & Customised Gifts
Company Overview
Kazelle Krafts is a small home based set up, started doing volunteer work which lead me to selling to customers at fairs aswell as on Facebook. The company is growing slowly, but I'm enjoying every minute of it.
Products & Services
I make sweet, chocolate and biscuit treats and gifts.
I also offer candy buffets, party packages, wedding gifts and favours
I do charity donations to local people as well as attend fairs in the area.
Company Profile
I got retired from my job of 30+ years due to ill health! which was devasting.
But starting Kazelle Krafts has given me a new lease of life,
I'm happily married and I have a 22yr old son still living at home.
I enjoy breaks away and holidays abroad.
Kazelle Krafts are attending:
Not attending any listed events.
Products for Sale by Kazelle Krafts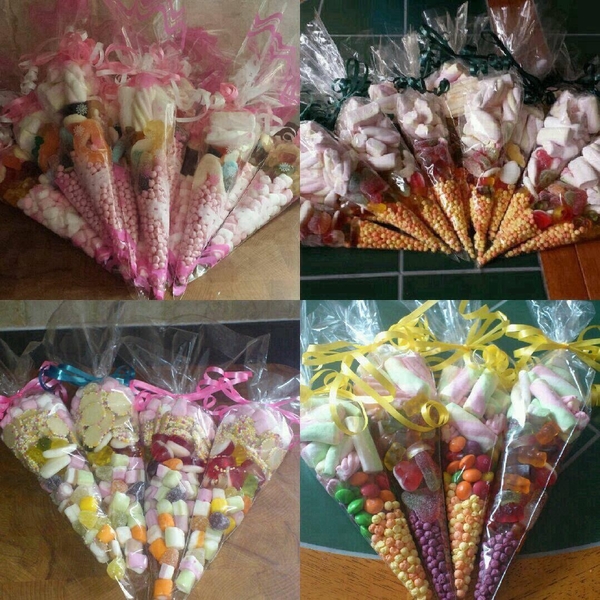 Sweet Cones
Price: £2.00
Delivery: £2.50
Delivery & Returns Policy
Cone shaped bag filled with various coloured millions, haribo's jelly's, fizzy haribo's jellys and various different marshmallows. Tided with curling ribbon to suit any occasion.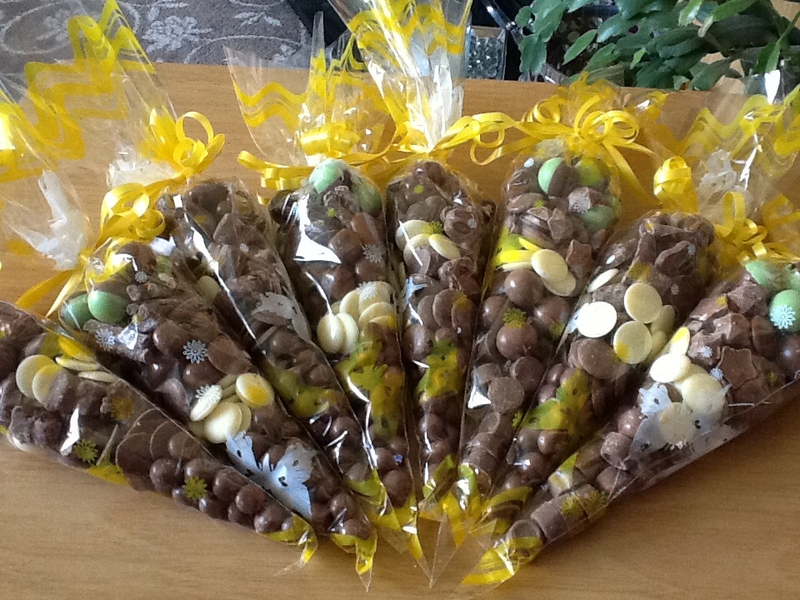 Chocolate Cones, Party Bags, Wedding Favours
Price: £3.00
Delivery: £2.50
Delivery & Returns Policy
Cone filled with assorted chocolate such as twix, vice versa, twirl bites, galaxy counters, maltesers, aero bubbles, milk buttons, milky bar buttons, mars etc. Finished of with ribbons to suit any occasion.