Petals & Posies
Contact: Helen Eskins
Counties: West Midlands, Warwickshire, Worcestershire, Staffordshire
Contact Number: 07815096972
Product Types
Floristry & Floral Arrangements, Wedding , Gifts, Handmade & Handcrafted, Home Decor, Papercraft , Party Supplies & Home Party Events, Personalised & Customised Gifts, Seasonal/Special Occasion
Company Overview
We are two sisters making beautiful, individual handcrafted flowers created out of tissue paper and crepe paper. All items are unique due to the colouring of the papers and the vases, bottles etc. sourced. All items can be personalised with tags and customised with pearls, diamantes, bows and ribbons. Ideal for people with hayfever as they're completely pollen free!
Products & Services
Numerous flowers to choose from and differing colours - all unique due to individual colouring techniques of the tissue papers. From single flowers to table centrepieces to bouquets. Ideal for weddings - bridal bouquets, flower girls, bridesmaids, corsages, centrepieces, wedding favours and rose petal confetti. Also perfect gifts for birthdays, anniversaries, Valentine's Day, Mother's Day, Christmas tables, just about anything really!
Company Profile
Elder sister Jo is a gardener by trade having worked most recently for the National Trust. Helen has a more office based history but has been involved in crafting for the past 10 years, attending craft fairs and also organising events. We recently came together combining our love of craft and flowers to create Petals & Posies. We hope you like our creations as much as we love making them!
Petals & Posies are attending:
Not attending any listed events.
Products for Sale by Petals & Posies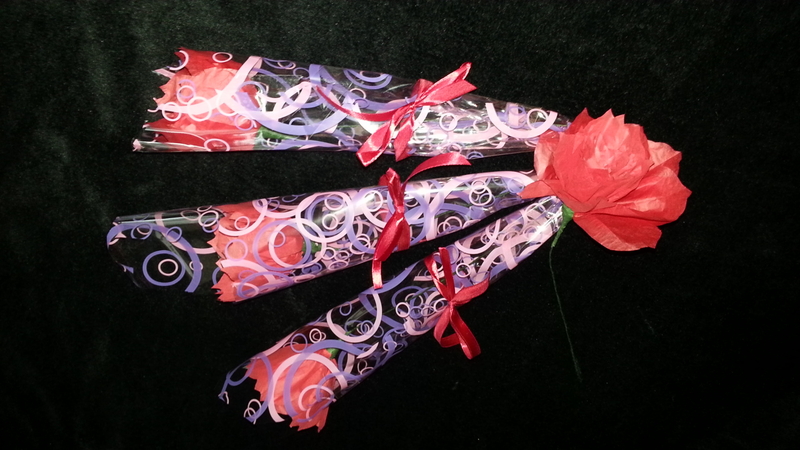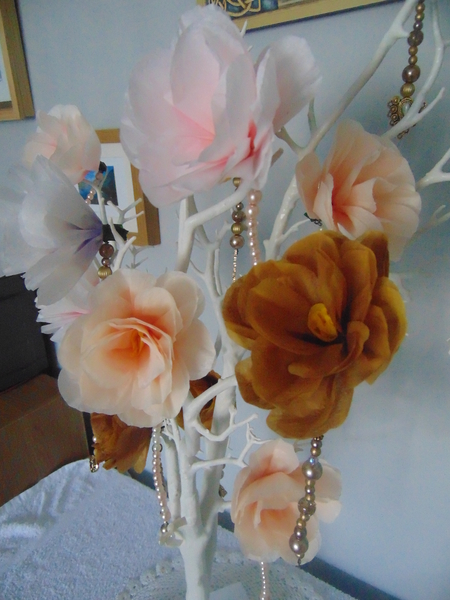 Hanging Handcrafted Paper Flower and Beads
Price: £5.00
Delivery: £2.00
Delivery & Returns Policy
Handcrafted paper flowers with beaded wires all ready for hanging. Can be hung on curtain tie backs, door handles, picture frames, Christmas trees, wherever you like! Also a unique idea for wedding favours or wedding décor. Choose your flower type..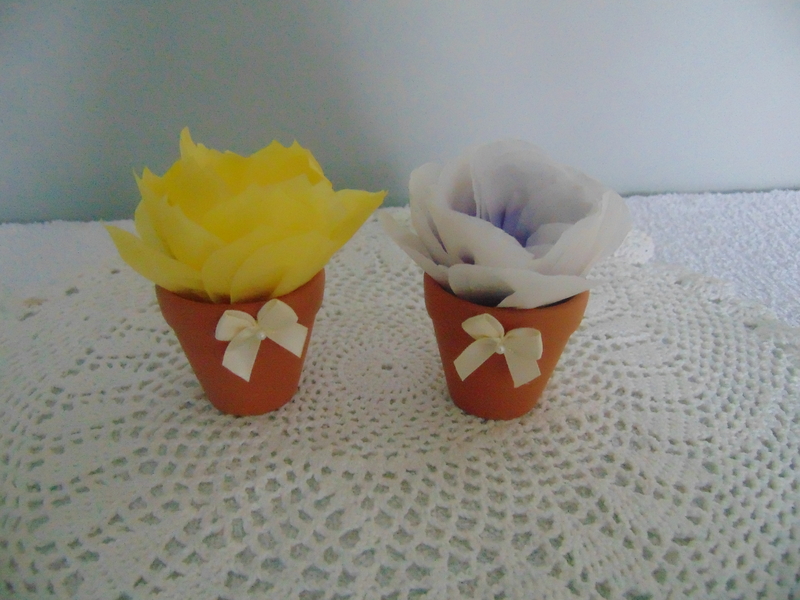 Mini Terracotta Flowerpot With Paper Flowers
Price: £3.00
Delivery: £2.00
Delivery & Returns Policy
Handcrafted paper flowers presented in a miniature terracotta flowerpot. Choose your flower type and colour scheme from the drop down box but please be aware that all flowers are unique due to the colouring techniques used on the paper. As well as..