LisaRose Crafts
Contact: lisaRose Pedley
Counties: Norfolk, Hertfordshire, Bedfordshire, Buckinghamshire, Cambridgeshire, Suffolk, Essex, Oxfordshire
Contact Number: 07572660713
Product Types
Cards & Gift Wrap, Craft Supplies, Decopatch, Fabric Items, Gifts, Handmade & Handcrafted, Home Decor, Knitting and Crochet, Papercraft , Shabby Chic, Seasonal/Special Occasion, Polymer & Fimo Clay, Mythical and Fantasy , Recycled, Ethical, Fair Trade & Organic , Art & Design
Company Overview
LisaRose Crafts is a small family run craft business dealing mostly in papercrafts and gifts.
I have run this business for almost 10 years with the help and encouragement of my whole family. My main influences are traditional crafts and skills.
Products & Services
We offer a variety of handmade craft items, from handmade greetings cards to mixed media art and home décor, jewellery, some craft supplies again these are all handmade. We also offer hand knitted and crocheted items. We also have a range of recycled gifts etc.
Company Profile
I am currently splitting my time between Norfolk (where my parents live and help me with the business) and Hertfordshire where my youngest child is finishing off his education. I am the proud mum of 3 children and the daughter of 2 very talented artist.
Special Offer
For first time buyers I offer a 10% discount on all orders of 3 or more items ( just use code NEWBIE)

LisaRose Crafts are attending:
Not attending any listed events.
Products for Sale by LisaRose Crafts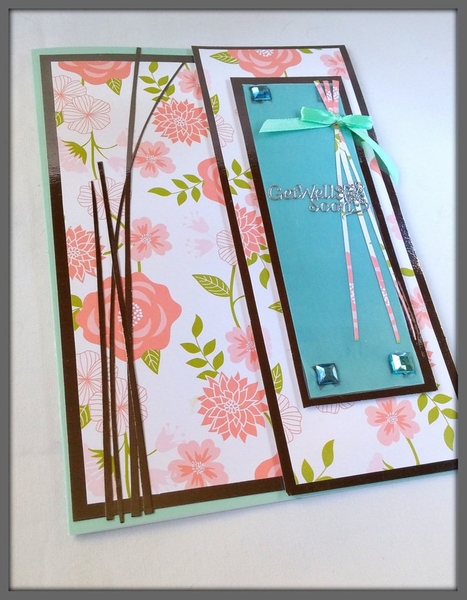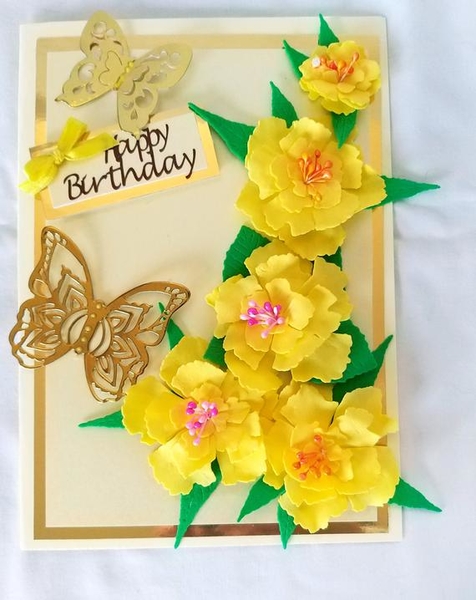 Yellow handmade flower birthday card
Price: £4.99
Delivery: £0.00
Delivery & Returns Policy
This card is made from layers of pale yellow and gold mirri card, I have used 5 handmade foam flowers in shades of yellow as the main feature of this ladies card. But I have also used some mirri card butterflies and a layered "Happy Birthday" sentiment..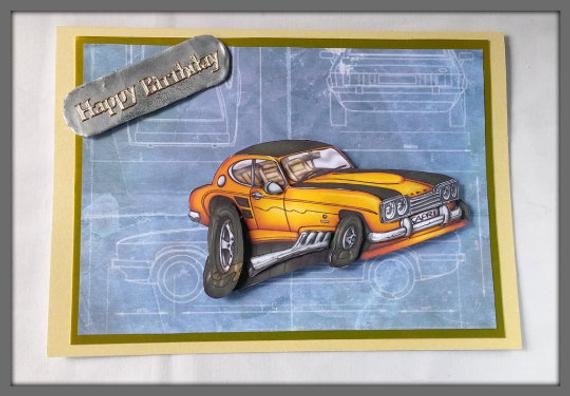 Mens humourous wacky car birthday card
Price: £3.99
Delivery: £0.00
Delivery & Returns Policy
This birthday card with a vintage Capri decoupage and silver emossed greeting this card measures 21 x 30 cm's 8x 11 inches (when opened)in a landscape design opens from the bottom of the card rather than the side. Car schematics are the background for..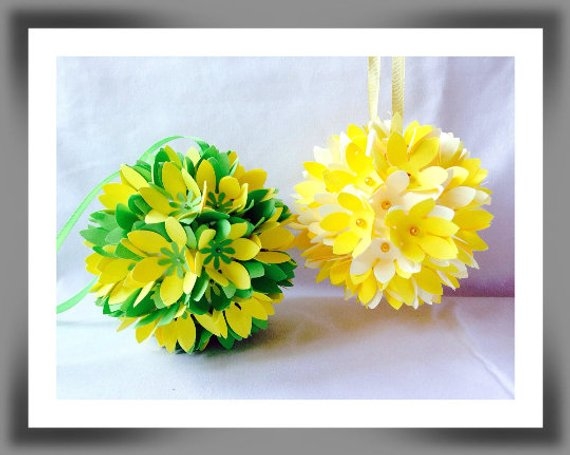 Pretty paper flower hanging decorations
Price: £10.49
Delivery: £0.00
Delivery & Returns Policy
These pretty hanging decorations are made up of lots of individual paper flowers all attached to a polystyrene ball. The paper flower hanging decorations are available in a selection of colours and each is finished with a matching satin ribbon to hang..