Little Friends Colouring Book
Price: £6.99
Product Details
Little Friends Colouring Book
An assortment of scenes from across the Little Friends Picture Story Books for colouring in.
A total of approx. 50 single-sided pages
Suitable for all ages from 2 upwards (can be read to or by the child). This book comes direct from the Author and can be signed with a message to the child upon request at no extra cost.
This book of images comes from the Little Friends Picture Story Book Series of 18 books. Each set consists of a total of 6 story books. The Series also includes Woodland Adventures. Garden Adventures and Farmyard Adventures
Delivery & Returns Policy
Books are non-returnable if signed to a specific reader
Products for Sale by Ann Brady Books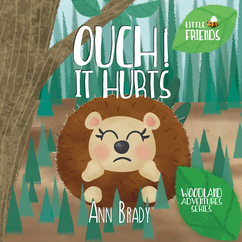 Price: £6.99
Delivery & Returns Policy
Bobo the Baby Rabbit is playing tag with his brothers and sisters. When he gets tired he goes to sit down but bumps into Emily Hedgehog who quickly rolls into a ball pricking Bobo with her spikes. Emily..
Price: £6.99
Delivery & Returns Policy
Dora Dormouse is on her way to have tea with Timmy Tortoise when she finds Alex Ant trying to count to ten. Hes playing hide and seek with his brothers but cant remember how to count. Dora tries to help..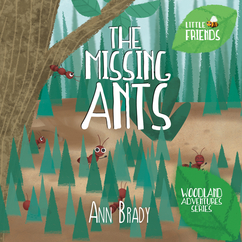 Price: £6.99
Delivery & Returns Policy
Abby Ant seems to have lost her sister and two brothers so asks Flora Frog for help. Flora also asks Bella Bee, Dolly Dragonfly and Boris Wasp to help go find them. Soon the missing Ants come back but..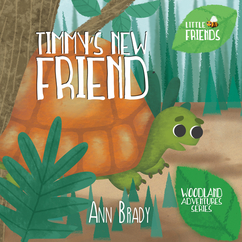 Price: £6.99
Delivery & Returns Policy
Timmy Tortoise is a sad and lonely tortoise. He hasnt got a friend so Dora Dormouse tries to help him. She asks him who he has asked to be his friend and Timmy tells her about Sammy Spider, Fred Fox..