AuraDecor Designs
Contact: Teresa Coelho
Counties: Hertfordshire, Buckinghamshire
Product Types
Gifts, Home Decor, Wedding , Handmade & Handcrafted
Company Overview
AuraDecor Designs was founded in 2011 by two South African born friends whose paths coincidentally crossed again when they and their families came to settle in the United Kingdom.
Inspired by the natural beauty of the surrounding English countryside, yet reminiscing about the free spirited design elements and the relaxed South African way of life, the friends came up with the idea to offer a homeware product and gift range harnessing the vibrant colours and interesting textures of their South African roots with the best of classic British design - AuraDecor Designs was born! This fusion of cultures is evident across their product ranges.
AuraDecor Designs are proud to support Fair Trade artisans and strive to offer quality and uniqueness at a competitive price.
Products & Services
Gifts for Men, Gifts for Ladies, Gifts for Teens
Uniquely African wire craft
Soft Furnishings
Bath and Body
Company Profile
Liz has a creative background initially as a professional ballet dancer and then as a homefurnishing buyer for several large retail groups in South Africa, whilst Teresa has had a successful career in IT working for both small and large companies in South Africa and the UK.
We have had great fun combining these skill sets to develop and grow AuraDecor Designs product ranges.
Message AuraDecor Designs
AuraDecor Designs are attending:
Not attending any listed events.
Products for Sale by AuraDecor Designs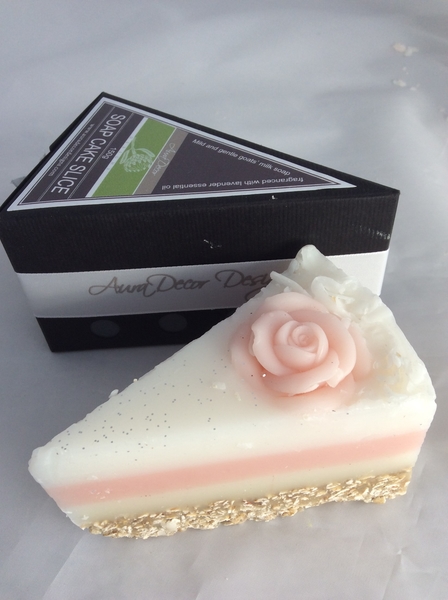 Natural Goats Milk Soap with Oatmeal Layer
Price: £7.50
Delivery: £2.00
Delivery & Returns Policy
Our Natural Goats Milk Soap is a delightfully whimsical and luxuriously creamy layered soap. Mild and gentle with an oatmeal exfoliator base which makes this soap a multipurpose luxury. The pretty soap is shaped like a cake slice and decorated with..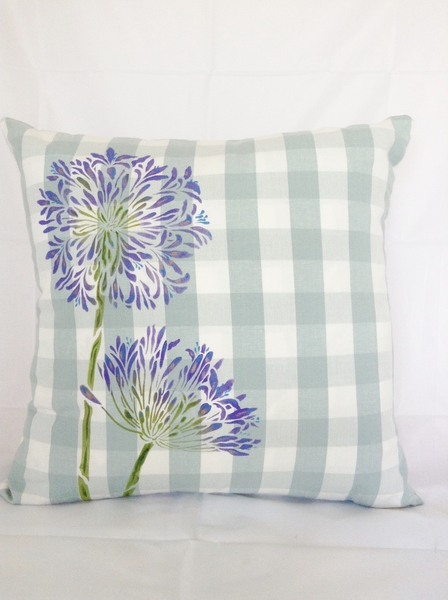 Handmade Blue Gingham Agapanthus Cushion
Price: £32.00
Delivery: £5.00
Delivery & Returns Policy
Hand Made and Hand Stencilled Purple Agapanthus Design Cushion on 55% linen, 45% cotton woven Blue Gingham Check Fabric. Great for bringing summer into your conservatory, kitchen or even a bedroom. 45cm x 45cm cushion with zip and hollow fibre inner..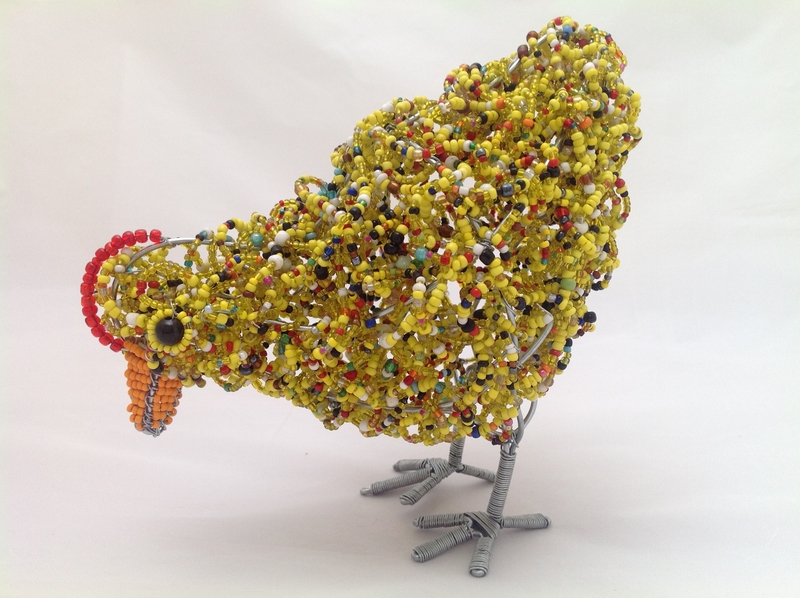 Hand Beaded Wire Craft Hen (Medium)
Price: £45.00
Delivery: £5.00
Delivery & Returns Policy
A fun and quirky handmade beaded wire craft Hen, taking a British icon and giving it a delightfully zany South African twist Each hen is painstakingly shaped and then beaded by hand, creating a truly unique piece. Adds a dash of colour and quirky style..