Ann Brady Books
Contact: Ann Brady
Counties: Cardiff, Bridgend, Newport, Swansea, Merthyr Tydfil, Vale of Glamorgan, West Glamorgan, South Glamorgan
Contact Number: 07714253479
Product Types
Books, Toys and Games, Stationery & Invitations, Gifts
Company Overview
AnnBradyBooks is the working title of my shop where I offer an assortment of books.
Some of these books include those published under the Kids4Kids.org.uk banner. Working alongside Kids4Kids and Mentoring Writers I act as mentor, reviewer, editor and advisor for all writers, helping them achieve their goals in their chosen craft.
I work with writers in the UK and around the world and am always on the look-out for new talent. If you write and want some assistance then please feel free to contact me.
Products & Services
Kids4Kids promotes and offers Books by both adult and younger writers.
We also offer the following writing services:
Mentoring both all writers in the craft of writing
Reviewing and editing manuscripts/novels/stories and making it ready for publication
Help and advice with aspects of self-publishing
Advertising and promotion of Indie writers work on our websites
Help and advice on designing and creating your own website
Plus any other aspects of becoming a writer, whether self-published or traditional
The Proceeds from the sale of the products/books bearing the Kids4Kids logo goes towards funding the charitable work carried out by Kids4Kids.org.uk
Company Profile
I have worked as a writer for over 30 years - having written non-fiction and fictional works. I have published an award winning historical novel, a series of 18 Children's Picture Story Books plus an assortment of other genres.
Working with like-minded people I mentor writers of all ages worldwide through the Mentoring Writers and Kids4kids organisations. I also offer professional services such as reviewing and editing manuscripts, workshops for writers, and a series of podcasts, all aimed at helping new and developing writers achieve their goal of publishing a book.
If you are a 'wanna be' writer, or someone who needs help with your writing journey then check out the two websites www.mentoringwriters.co.uk (over 18's) and www.kids4kids.org.uk (for younger writers).
Ann Brady Books are attending:
Not attending any listed events.
Products for Sale by Ann Brady Books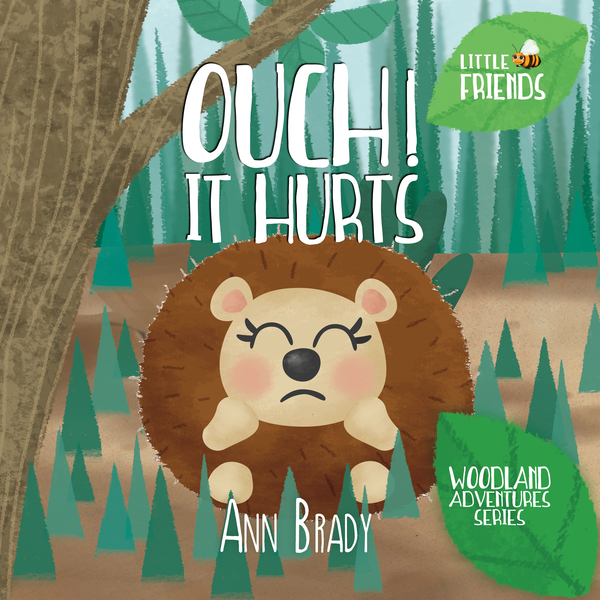 Ouch! It Hurts
Price: £6.99
Delivery: £1.00
Delivery & Returns Policy
Bobo the Baby Rabbit is playing tag with his brothers and sisters. When he gets tired he goes to sit down but bumps into Emily Hedgehog who quickly rolls into a ball pricking Bobo with her spikes. Emily has to tell Bobo why she has the spikes. Read the..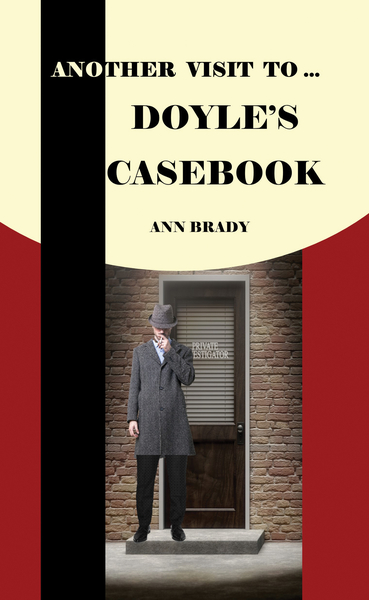 Another Visit to... Doyle's Casebook
Price: £7.99
Delivery: £2.50
Delivery & Returns Policy
This is the second book in the Doyle's Casebook Trilogy of books and continues the short stories that show the cases Private Investigator Tommy Doyle has undertaken and resolved. This book is a light-hearted read suitable to all adults.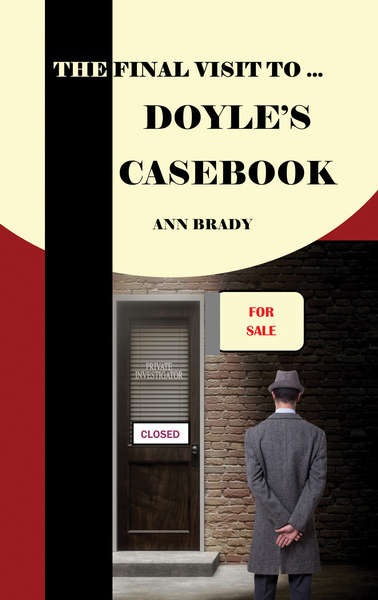 The Final Visit to... Doyle's Casebook
Price: £7.99
Delivery: £2.50
Delivery & Returns Policy
The final book in the Doyle's Casebook Trilogy of books. These short stories close the casebook on Doyle's life as a PI and lead us on to the next stage in his life. His final cases are quite interesting and he is helped by his old friend Inspector Pete..