Bizzybodies Candles
Contact: Isabel Eden
Counties: Greater Manchester, Lancashire, Cheshire, West Yorkshire, Flintshire
Contact Number: 07555741086
Product Types
Candles and Wax Melts, Psychic Reading
Company Overview
Bizzybodies Candles began many moons ago when my best friend bought me a candle making kit as a Christmas present. I really enjoyed it and so my husband bought me a candle making course which I also thoroughly enjoyed. I started taking my candles to craft fairs and was encouraged when they were received positively and now Bizzybodies Candles can be found at a variety of events across the country.
Products & Services
All my candles are made from one hundred percent natural soy wax and a variety of natural aromas and so are kind to the environment. They come in all shapes and sizes from traditional candle shapes to giant champagne glasses and they all smell beautiful! I also make candles to order so, if you have an idea, I can make it.
Company Profile
My name is Isabel and I became a crafter after having to leave my job in education due to illness. I started out making jewellery and wood crafts but developed a love for candle making. The name Bizzybodies comes from the fact that I never stop working!
I have been married to my wonderful husband Carl for the last 18 years and have three grown up children.
Message Bizzybodies Candles
Bizzybodies Candles are attending:
Not attending any listed events.
Products for Sale by Bizzybodies Candles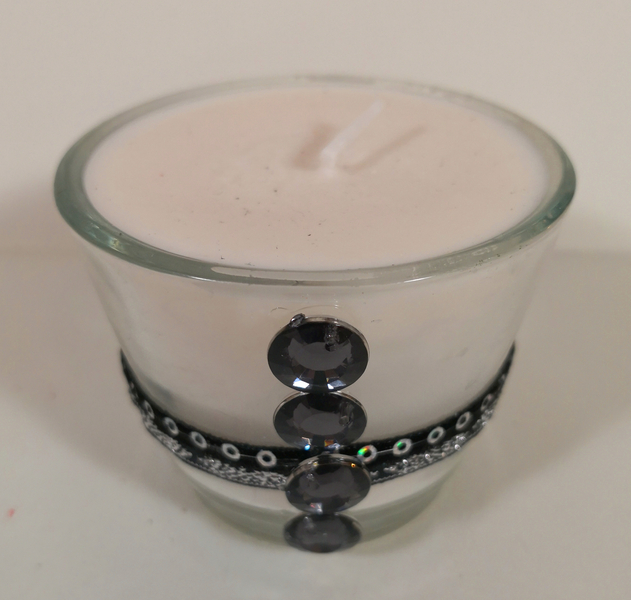 James Bond
Price: £9.00
Delivery: £0.00
Delivery & Returns Policy
100% Soy Wax. James Bond, Fresh linen scented candle.  9cmw top 5cmw bottom 6cmh. This candle would be perfect for a man who always wears a suit. A gift for him.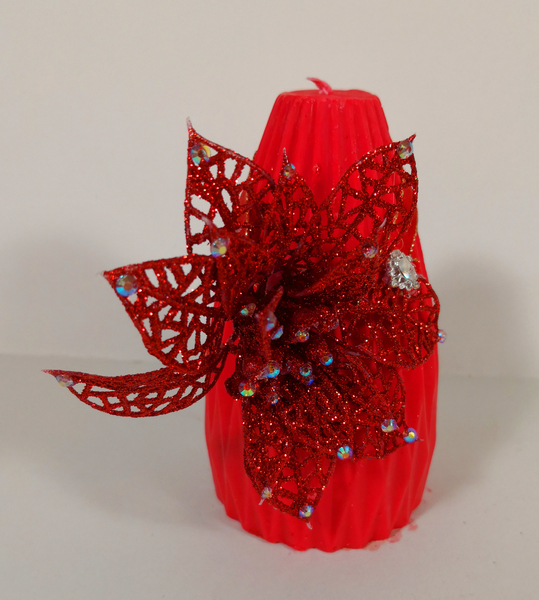 Red Floral
Price: £17.00
Delivery: £0.00
Delivery & Returns Policy
100% Soy wax None scented Red floral candle. 12cmh 8cmw. Beautifully displayed for a centre table piece. Perfect for homes, Bars, Cafe's, Restaurants, weddings and any celebration.
Silver cup
Price: £8.00
Delivery: £0.00
Delivery & Returns Policy
8cmh.7cmw. None scented Silver tree glass container candle. 100% Soy wax. Perfect for Christmas.  Can be scented or change colour.