Allesandra Gothic weddings & Jewellery
Contact: Sandra Hogg
Counties: Greater Manchester, Greater Manchester
Product Types
Wedding , Gothic, Steam Punk & Alternative
Company Overview
Hello, my name is Sandra, from Allesandra Gothic and traditional weddings and jewelry, and something unusual.
Products & Services
I design and make glass wedding tiaras, bouquets, fascinators, wedding cake toppers, wedding favors, lace decorated gloves, brides maids head wear, wands, glass earrings, chokers, brooches.Greeting cards. I make Traditional and Gothic style, so check back with me and see what is new!
Company Profile
I have been designing and making wedding head wear for several years, and have always wanted to make something different to the norm. I have recently made some lovely brooches with Alice in Wonderland theme. I will be constantly adding new items, so if you see anything you like, please feel free to get in touch. Thank you.
Message Allesandra Gothic weddings & Jewellery
Allesandra Gothic weddings & Jewellery are attending:
Not attending any listed events.
Products for Sale by Allesandra Gothic weddings & Jewellery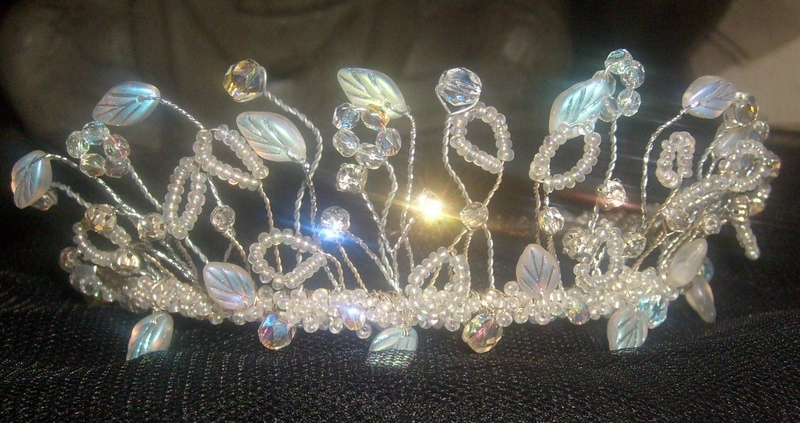 Athena Glass wedding tiara
Price: £90.00
Delivery: £4.99
Delivery & Returns Policy
Beautiful Bohemia glass wedding tiara. Consists of Aurora Borealis glass beads, iridescent glass leaf beads, clear diamante stones. Silver colored wire stems, set with Japanese glass delica beads shaped into petals. Hoops at the ends for easy attachment..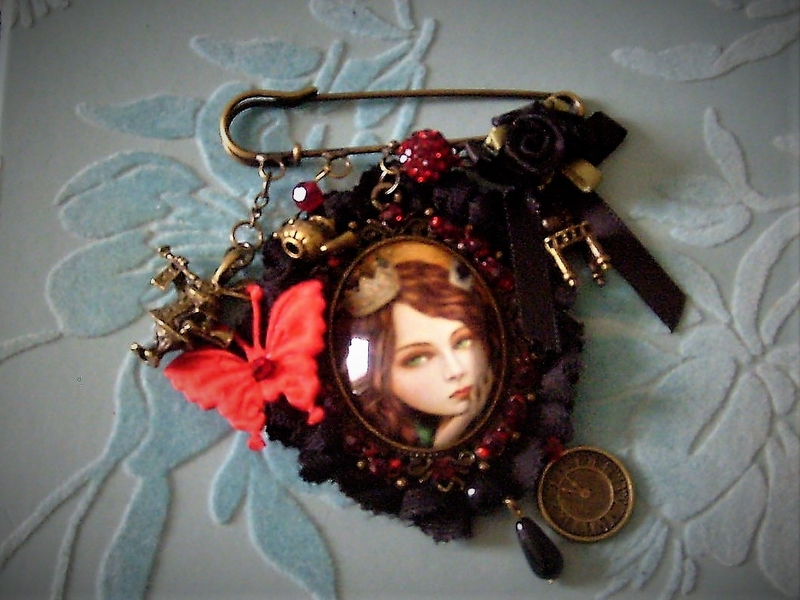 Gothic Red & Black Alice Brooch
Price: £25.00
Delivery: £3.95
Delivery & Returns Policy
Beautiful Alice in Wonderland brooch. Glass cabochon picture of Alice, surrounded by rabbit, chair, teacup and clock. Adorned on the black lace, are red glass beads, a red Shambala bead, a black drop bead and a black satin ribbon rose. All set onto dark..