'Ye Olde Maritime Christmas Market' - Cutty Sark Gardens King William Walk Greenwich London
'A Fleet Of 35 White Marquee Pagoda Tents And Roof Peaks, Sailing Alongside The Cutty Sark Will Inspire A Nautical Theme And Replicate A Thriving London Docks Open For Trade'
Greater London | 22.11.2017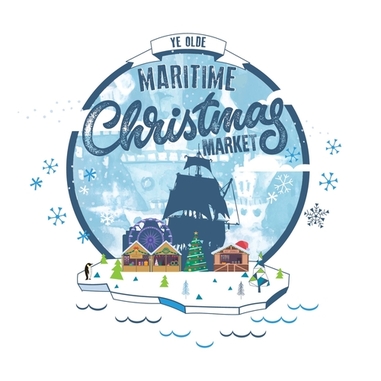 'Ye Olde Maritime Christmas Market'
25th November to 4th December 2017
This ten day event is set alongside the iconic Cutty Sark, within the UNESCO world heritage site of Maritime Greenwich, Britain's tenth most visited attraction includes the Greenwich Town Christmas lights switch-on event, which alone, attracted close to 6,000 people in 2016, a River Thames Ice & Spice bar and a Giant Snow Globe.
A fleet of 35 white marquee pagoda tents and roof peaks, sailing alongside the Cutty Sark will inspire a nautical theme and replicate a thriving London docks open for trade.
The culture and entertainment programme will highlight and recreate a lively atmosphere of an old working London dock and a traditional festive mood.
For the duration of the event, the market will bring together traders from across the UK to offer many gift ideas, such as hand-crafted trinkets, wooden toys, jewellery, candles, ceramics, clothes and glass ornamental Christmas tree decorations.
Event Opening: FREE ENTRY
Saturday 25th November only: 12pm to 6pm
Public car parking at Cutty Sark Designated car parking for stall holders
Please Contact us
HERE
for more information.
Search In the Spotlight
View By Category
View By Date