Wonderful Unique Handmade Childrens Slippers By Bagabeauty
'These Lovely Little Slippers Are All Handmade By Me In Various Colours And Variations. I Know How Important It Is To Keep Your Little Tots Feet Cosy When Indoors And These Beautiful Slippers Are Padded And Lined'
Nationwide | 23.03.2015
Bagabeauty was set up in 2013 by Sue Nightingale.
'I started by handcrafting handbags but have progressed now to making mainly baby products although I do still make the occasional evening bag, makeup bag. Everything I make is all handmade by me and is always evolving.'
'At the moment I am busy making baby slippers. In fact I make all different crafty items, makeup bags, teddy bears, flower broaches. As it is just a hobby really I tend to make whatever takes my fancy and get new ideas all the time'
'I was born in Exmouth Devon but have lived most of my life in Lancashire. I work full time in a law firm but just love handcrafting all kinds of things. At the moment it is baby slippers. I love to go to craft fairs at the weekends meeting lots of new people and having a lovely time (hopefully) selling all my lovely items (well I think they are lovely!)'
Please take a look at my Stall & Craft Collective page to view more of my designs here
Stall & Craft Collective Is A National Website Which Includes A Nationwide Event Listings, Online Craft And Gift Fair, Stallholder Directory, News, Interviews And More.
To Find An Event Click Here
To Find A Stallholder Click Here
To View Our Online Craft & Gift Market 'The Marketplace' Click Here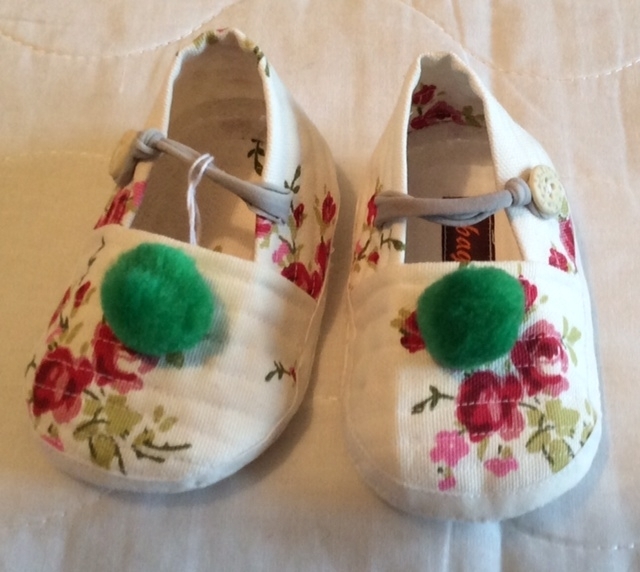 Search In the Spotlight
View By Category
View By Date