Weald Wool Fairs - All Things Woolly With Art & Crafts Fair & Speciality Food And Drink - East Sussex
Weald Wool Fairs - Wadhurst, East Sussex TN5 6AP
Sussex | 28.02.2015
Highly popular seasonal events combining all things woolly with a busy Art and Crafts Fair & local speciality food and drink.
The fair takes place in venues along the historic High Street with its tea and coffee shops, range of independent shops and art gallery, restaurants and pubs.
Free parking is available in 3 public car parks or along the High Street.
There are over 50 stalls indoors in the Commemoration Hall and the Methodist Hall and some outside the Greyhound Inn.
Local shepherds bring quality yarn and fleece from Alpaca to Wensleydale and the world famous local Romney Marsh sheep. Spinners come with baskets of skeins of handspun yarn, dyers create their displays with vibrant and subtle colours and tones of a variety of yarns.
Talented makers bring their beautiful knitwear in an assortment of traditional and designer patterns, these hang beside crocheted hats, scarves and shawls and woven throws. Other crafters exhibit handcrafted rugs, cushions and unique handmade homewares.
The fairs are also a chance to find out more about the increasingly popular craft of felting and discover needle felted animals and pictures.
Friendly stallholders are happy to chat about their spinning, knitting, crochet and weaving and other, more unusual yarn based crafts.
Weald Wool Fairs also provide an opportunity to find equipment, supplies and books and enjoy demonstrations and get advice from the experts.
Unique and unusual craft work on show includes jewellery, pottery, woodwork and leatherwork. Amongst these stalls artists stand easels to display their portraits, landscapes and flower filled canvases & cards. As well as offering their art and craft for sale at the event many stallholders are happy to take commissions.
Weald Wool Fairs are a chance to stock up with quality yarns and patterns, browse unique handmade garments and to discover unique craft & art alongside exciting foods to buy for yourself, family and friends
They are a fun day out in a heritage setting providing an opportunity to 'meet the makers' in a popular country village.
Entry to the Weald Wool Fairs is free for visitors.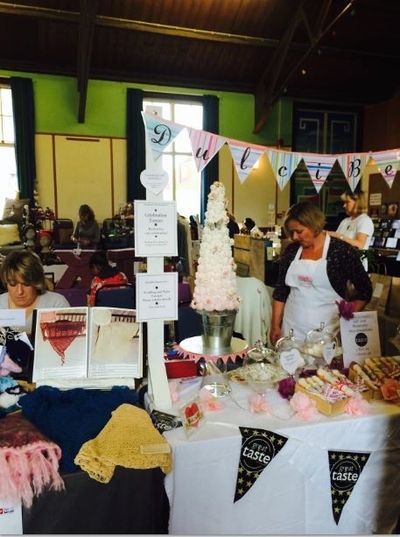 Weald Wool Fairs
Wadhurst, East Sussex TN5 6AP
May 30th, August 8th, October 31st 2015
10.00 am -4.00pm
www.wealdwoolfair.co.uk
wealdwoolfair@hotmail.com
Stall & Craft Collective - Nationwide Event Listings, Online Craft And Gift Fair, Stallholder Directory, News, Interviews And More.
To Find An Event Click Here
To Find A Stallholder Click Here
To View Our Online Craft & Gift Market 'The Marketplace' Click Here
Search In the Spotlight
View By Category
View By Date