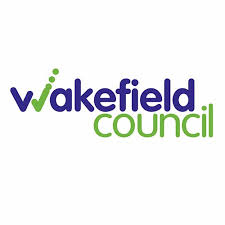 Ideal Stallholders for this event
Animals and Pets
Antiques & Furniture
Baby and Children Gifts and Services
Bath & Body
Books
Cakes & Baked Goods
Cards & Gift Wrap
Chocolate & Confectionary
Clothing and Shoes
Craft Supplies
Dolls Houses & Miniatures
Embroidery
Fabric Items
Floristry & Floral Arrangements
Garden & Outdoors
Gifts
Glass & Mosaic
Gothic, Steam Punk & Alternative
Hair Accessories & Millinery
Handbags and Accessories
Home Decor
Jams, Chutney & Preserves
Jewellery
Knitting and Crochet
Leather
Music & Entertainment
Party Supplies & Home Party Events
Personalised & Customised Gifts
Photography
Recycled, Ethical, Fair Trade & Organic
Seasonal/Special Occasion
Shabby Chic
Stationery & Invitations
Toys and Games
Wedding
Woodcraft & Metalwork

Wakefield Outdoor Market
Date:
01/10/2020 to 31/12/2020
Venue:
Wakefield Market
Address:
Cathedral Precinct
Wakefield
West Yorkshire
WF1 1HG

| | |
| --- | --- |
| Event Organiser: | Wakefield Metropolitan District Council |
| Organiser Contact: | Payments and Allocations Team |
| Contact Number: | 01977727196 |
| Number of Stalls: | 10 |
Customer Arrival Time: 09:00
Customer Departure Time: 16:00
Admission Price: £0.00
Stallholder Arrival Time: 08:00
Stallholder Departure Time: 16:00
Cost of Stall: £18.00 to £25.0
Event Type
Markets
Event Details
Every Thursday, Friday and Saturday Wakefield Open Market operates outside Wakefield Cathedral in the city centre. It is ideally located between two big shopping centres, steeped in culture and history with excellent transport links via road, bus and rail.
Thursday markets offer a wide range of goods including Asian textiles, jigsaws, hot takewaway food, ladies' and men's fashion, toiletries and mobile phone accessories.
Friday markets offer good such as, collectables, second hand toys and household goods, ladies' and men's fashions, baby clothes, toiletries, hot takeaway food.
Saturday markets offer goods such as, collectables, e-cigarettes, ladies' fashions, jewellery, memorial stones, rugs, takeaway food and toiletries.
If you offer something different to what is listed above and you would like to trade at our market or you would like any more information please get in touch.
www.wakefield.gov.uk/markets
Car Parking Information
Please note we do not provide parking although the city centre benefits from many accessible car parks