Vanity Flayre - Each Jewellery Piece Has A Message Hidden Within For The Wearer For Love And Divine Blessings
'I Hope My Jewellery Gives You Its Unique Experiences Of Guidance That It Was Lovingly Made To Do'
Nationwide | 13.06.2015

Hello & welcome to my angelic jewellery where all have been charged and blessed with love, light, & blessings.
Vanity Flayre has been running now for a year as a platform to sell my unique handmade jewellery but also to promote my jewellery making classes. In recent months I have diversified into Angelic Reiki and have created a new range of crystal jewellery.
I have been guided to make Crystal Angelic jewellery by my own Guardian Angels so that their energies can be passed onto those who need it. As a Reiki Master for 15 years and an Angelic Reiki Healer, I make all my jewellery, personally by hand.
I cleanse all the crystals or beads over a two day period after a piece is completed, this is so the items are totally cleansed for each individual who purchases them.
Once the cleansing is complete, the items are Angelic Reiki blessed and energised so that the wearer gains the full energies given off by the crystals.
This energising process is done through my connection with the Angels and love that comes from my heart.
Each piece of jewellery has a wonderful message hidden within for the wearer giving them love and divine blessings.
I hope my jewellery gives you its unique experiences of guidance that it was lovingly made to do.
Sandy Holmes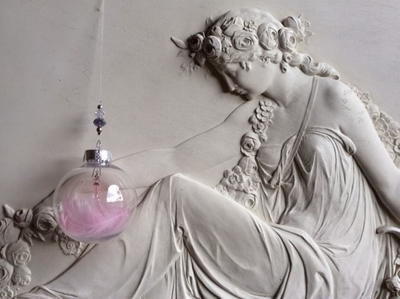 This is a Bauble containing an angel and coloured feathers very nice to put in a window or a gift for a new mum.
Enhanced with Angel blessings and Reiki. The angel can be any colour of your Choice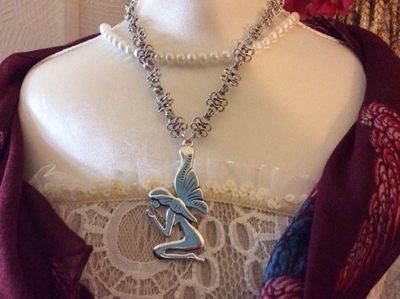 Silver coloured metal triple link chain with Angel with butterfly wings pendent.wing.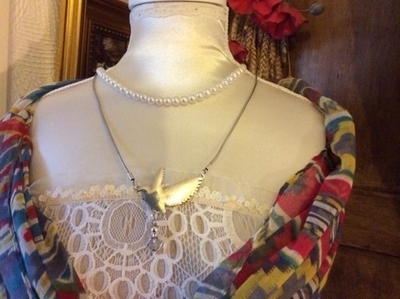 This is a Beautiful Image of a bird with a delicate little angel hanging from the bottom.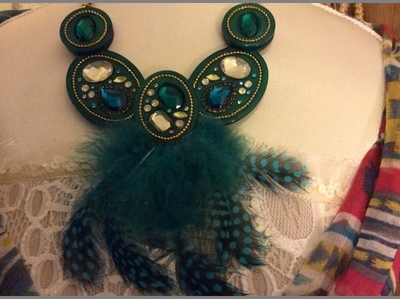 These are a very fun necklace feathers from the angels. Very Vibrant colours very unusual necklace.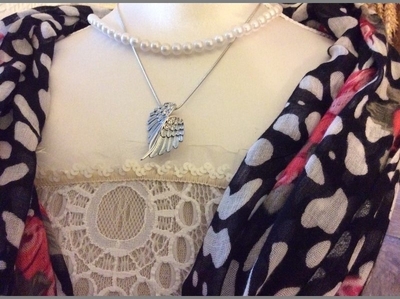 Silver coloured metal chain with dove grey Angel wings pendent featuring four small crystals on each wing.
Please click HERE to view my Stall & Craft Collective page.
Stall & Craft Collective Is A National Website Which Includes A Nationwide Event Listings, Online Craft And Gift Fair, Stallholder Directory, News, Interviews And More.
To Find An Event Click Here
To Find A Stallholder Click Here
To View Our Online Craft & Gift Market 'The Marketplace' Click Here
Search In the Spotlight
View By Category
View By Date