Two New Venues From Creative Crafts Association For Your Diaries In May
New Events Being Held In Burton-On-Trent & Manchester In May
Nationwide | 27.04.2017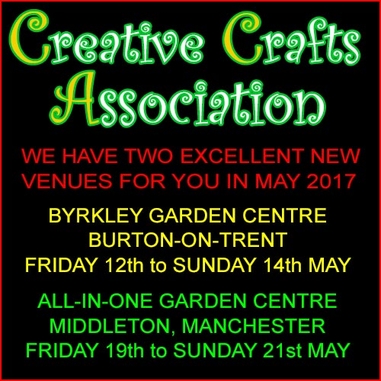 The Creative Crafts Association have been organising Craft and Gift Fairs for over 29 years and have become the most successful organisers in the North West. We have at least 60 events for you in 2017 at a wide variety of carefully chosen venues.
We are delighted to inform you that we have a new event on Friday 12th To Sunday 14th May 2017 at the Byrkley Park Garden Centre, Rangemore, Burton-On-Trent which we hope will of interest to you.
Also as well as Byrkley Park we have another brilliant garden centre event for you in May 2017 at The All-In-One Garden Centre In Middleton, North Manchester from Friday 19th to Sunday 21st May.
Our long experience has taught us the value of researching all our venues very carefully and also the importance of top rate advertising to make a successful event. Each and every Craft and Gift Fair is preceded by massive advertising and we pride ourselves in putting out more road signs, often backed up with 'AA' type signs, than any other organisers in our area. We advertise on all the major Craft websites and Tourist Information sites and distribute our own leaflets and posters where ever we are exhibiting. Newspaper advertising in many local papers and the Manchester Evening News will be used as appropriate.
We are once again keeping stall fees and customer admission charges lower than those of any other major organiser throughout 2017 and this is despite continuing increases in venue hire charges, advertising, sign posting and printing costs for all our posters, leaflets and brochures.
Whether you are one of our many visitors or exhibitors please feel free to look round our web site and we look forward to meeting you at one of our events in the near future.
Thank You
The Creative Crafts Association
http://www.creativecrafts-online.co.uk/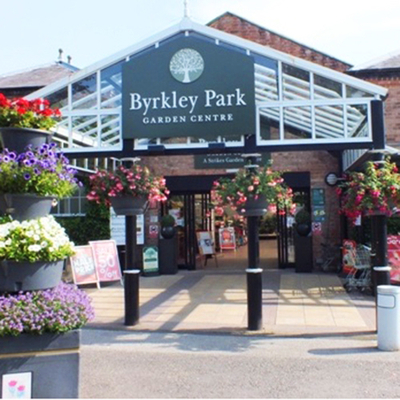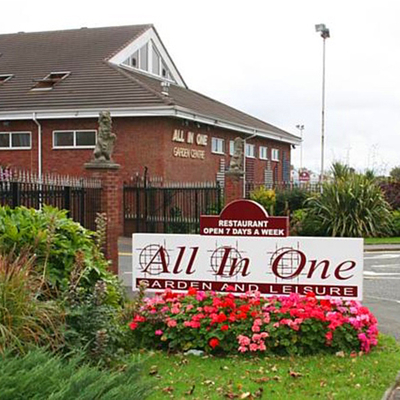 Search In the Spotlight
View By Category
View By Date