The UK's Biggest Pet Show Returns In August With A Packed Programme And Hundreds Of Attractions
The Pet Show 2015 - Warwickshire
Warwickshire | 24.02.2015
The Pet Show 2015 - The UK's Biggest Pet Show returns in August with a packed programme and hundreds of attractions making for a fantastic family day out.
Learn how to care for pets with advice from industry experts and be awestruck by the amazing animal displays taking place in the indoor and outdoor arenas.
From minibeasts and micro-pigs to majestic horses, The Pet Show 2015 lets visitor's young and old get up-close and personal with unique breeds from across the globe and promotes responsible pet ownership.
And with eight zones and habitats dedicated to different varieties of animals, there will be something for every family member to enjoy at The Pet Show.
Meet famous animals, celebrities and well known vets and trainers 'as seen on TV'!
Bring your dog and learn new skills, get advice about nutrition or training, meet one of the hundreds of animals or just enjoy the displays.
Held at the fantastic venue of Stoneleigh Park in Warwickshire on the weekend August 1st - 2nd, the show provides an unusual weekend of entertainment for pet owners, animal lovers and families looking for a full day out. From serious dog agility competitors and keen reptile keepers, to people seeking advice about their very first pet, the show attracts a wide range of visitors.
Trade Stand Opportunities: A variety of stands inside and outside offer fantastic trading opportunities to a wide range of traders who wish to access over 20,000 visitors at the show over the weekend.
Market Street Stalls: Running through the courtyard, linking The Stables & The Kennels to Halls containing The Hutch & Run, The Aviary, The Cattery, The Vivarium and Animal Discovery, Market Street forms the very centre of the show, with all visitors passing through during their visit.
Market Street includes craft stalls, local produce, gifts and more and provides visitors with an area to rest, eat and browse. Market Street provides an affordable opportunity for stallholders to sell the best in local products to a wide array of visitors.
For all show enquiries from tickets to trade stands, please contact us on 01625 837360 lisa@thepetshow.co.uk
Also please view our Stall & Craft Collective listing here
Lisa Ashwood
Event Manager
Stall & Craft Collective - Nationwide Event Listings, Online Craft And Gift Fair, Stallholder Directory, News, Interviews And More.
To Find An Event Click Here
To Find A Stallholder Click Here
To View Our Online Craft & Gift Market 'The Marketplace' Click Here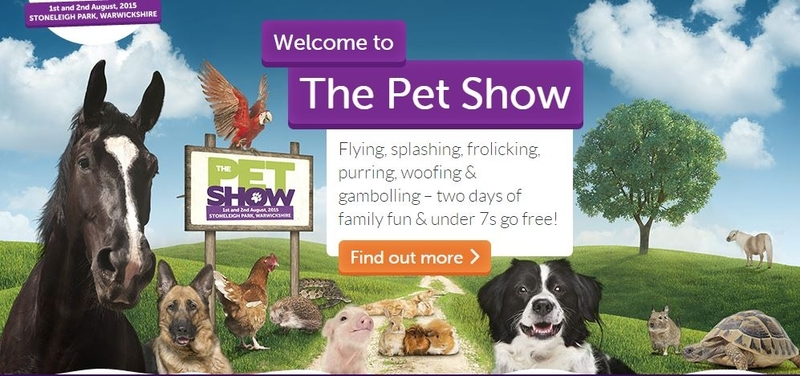 Search In the Spotlight
View By Category
View By Date