The New Orpington Market In Kent Is Being Relaunched!
Kent | 09.08.2017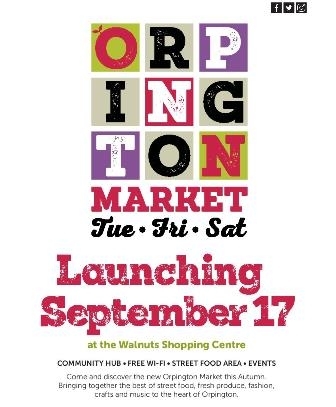 Market Square, The Walnuts Shopping Centre, Orpington Kent
BR6 0TW
The new Orpington Market is being relaunched in September in a brand new space with new gazebos, seating, lighting and in a newly repaved square in the Centre of town. New traders welcome to apply - check out our website or email info@orpingtonmarket.co.uk for more details.
Be a part of this fabulous initiative to bring a proper market to Orpington every Tuesday, Friday & Saturday!
www.orpingtonmarket.co.uk
Search In the Spotlight
View By Category
View By Date