Stallholders : Don't Forget To Confirm Your Attendance At Listed Craft Fairs And All Other Listed Events
A Message To Stallholders
Nationwide | 24.04.2018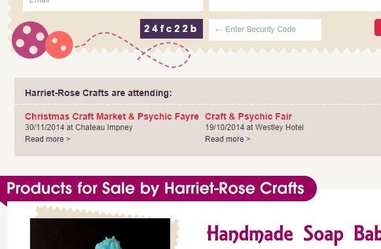 Stallholders :
Don't forget to confirm your attendance at listed Craft Fairs,Craft Markets and other listed events on Stall & Craft Collective.
When you are logged into your stallholder account find the event you are attending.
Then just scroll to the bottom of the page and click on the phrase 'I am attending this event - add me to the list'.
Confirmation of your attendance will then appear at the bottom of your homepage as well as on the the event page.
Stall & Craft Collective Is A National Website Which Includes A Nationwide Event Listings, Online Craft And Gift Fair, Stallholder Directory, News, Interviews And More.
To Find An Event Click Here
To Find A Stallholder Click Here
To View Our Online Craft & Gift Market 'The Marketplace' Click Here
Search In the Spotlight
View By Category
View By Date