Stallholder Profile - Spice Kitchen - Artisan Food Producer - Quality Hand-Blended And Home-Ground Spice Blends
'We Source The Freshest Spices From Around The World For Our Customers, Which Are Carefully Hand-Blended, Roasted, Ground, Stored And Packed Just Before Sending'
Nationwide | 17.02.2015
Introducing Spice Kitchen
We are an artisan food producer specialising in high quality hand-blended and home-ground spice blends and spices.
We source the freshest spices from around the world for our customers, which are carefully hand-blended, roasted, ground, stored and packed just before sending.
Our guarantee is that you will never have smelt spices like them (so much so that you can often smell them sitting on your front doormat, with the aromas coming up from outside the packaging!).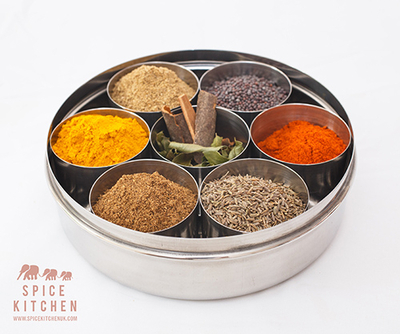 'Not Just For Profit'
We operate 'not just for profit' and support several charities who help people in the UK, Kenya and India such as FRANK Water and Find Your Feet. We were proud to be featured in the Guardians Small Business Showcase competition for Home Based Innovation in November 2014 and you should hopefully see us at the BBC Good Food Show in 2015!
Products & Services
Do also check out one of our most popular items; our authentic Indian Spice Tins, which are known as 'Masala Dabbas' in India and are a tradition in any Indian household in the UK and overseas. These shiny stainless steel tins contain seven separate containers for easy access to the myriad of spices that you will need to create perfectly blended Indian dishes and curries (and we have conveniently already filled them with 10 fresh Indian spices to get you started). If you're thinking about giving one as a gift do check out our tins with a silk cover, which have been lovingly upcycled from silk sari material by Mrs A to fit the tins perfectly.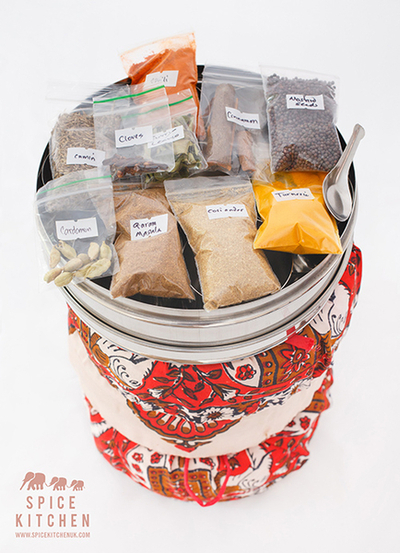 Company Profile
All of our items are sourced and quality controlled by a mother and son team, Shashi and Sanjay Aggarwal. Shashi (aka Mrs. A) was born in Kenya, grew up in India and has lived in the UK for over 30 years and so brings a wealth of international spice knowledge and know-how to our kitchen table.
To see the Spice Kitchen Stall & Craft Collective page for more information and to view our products for sale please click here
Website Address : www.spicekitchenuk.com
Stall & Craft Collective - Nationwide Event Listings, Online Craft And Gift Fair, Stallholder Directory, News, Interviews And More.
To Find An Event Click Here
To Find A Stallholder Click Here
To View Our Online Craft & Gift Market 'The Marketplace' Click Here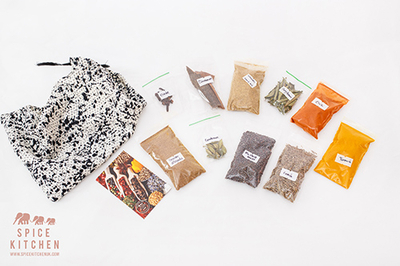 Search In the Spotlight
View By Category
View By Date