Stall & Craft Collective Is Now On Pinterest!
New Pinterest Account Now Ready To View
Nationwide | 24.01.2015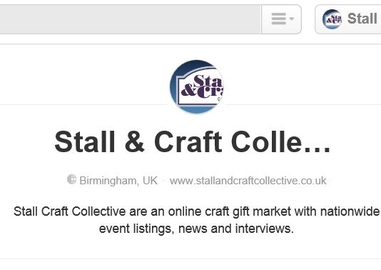 We have been working very hard over the last few weeks in setting up a Pinterest account and pinning some of our stallholders lovely work on the various boards there. Do have a look through when you have a minute and if any of you have an account please follow us and you can repin any of the items to your own boards. Stallholders - This is a great way of attracting more people to the website as well as showcasing your products so do get involved! uk.pinterest.com/StallandCraft
Stall & Craft Collective Is A National Website Which Includes A Nationwide Event Listings, Online Craft And Gift Fair, Stallholder Directory, News, Interviews And More.
To Find An Event Click Here
To Find A Stallholder Click Here
To View Our Online Craft & Gift Market 'The Marketplace' Click Here
Search In the Spotlight
View By Category
View By Date