Royal Leamington Spa Guide Dogs National Open Day & Car Boot - Warwickshire
'The Day Will Be A Fun Packed One With Something For Everyone, Including Guide Dogs Displays, Sensory Tunnel, Children's Entertainment, Bouncy Castle, Stalls And Refreshments And Much More'
Warwickshire | 10.06.2015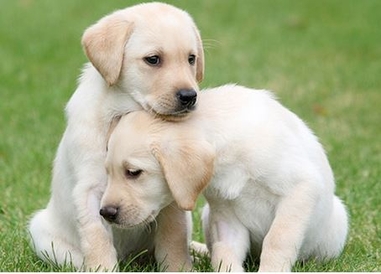 Saturday 4th July from 11am until 4 pm
Guide Dogs are holding their annual Leamington Open Day and Car Boot on Saturday 4th July at their Leamington Training School, Edmondscote Manor, Warwick New Road, Leamington Spa, CV32 6AH
The event will be officially opened by Warwick and Leamington MP Chris White.
The day will be a fun packed one with something for everyone, including Guide Dogs displays, sensory tunnel, children's entertainment, bouncy castle, stalls and refreshments and much more.
For further information please contact: Coventry@guidedogs.org.uk or call om 0845 372 7344
For enquiries for car boots and stalls please contact melanie.gurney@guidedogs.org.uk or call 0845 372 7417
Entry donation of £2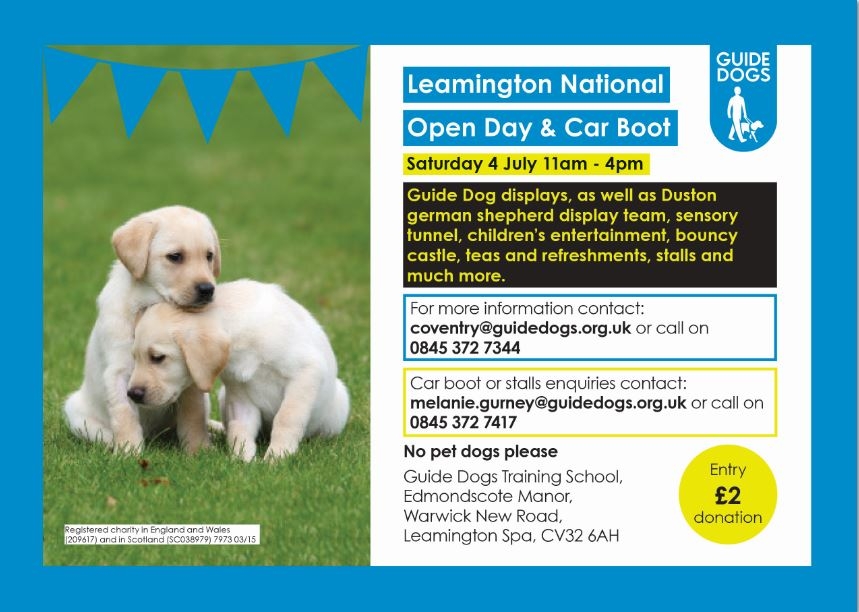 Stall & Craft Collective Is A National Website Which Includes A Nationwide Event Listings, Online Craft And Gift Fair, Stallholder Directory, News, Interviews And More.
To Find An Event Click Here
To Find A Stallholder Click Here
To View Our Online Craft & Gift Market 'The Marketplace' Click Here
Search In the Spotlight
View By Category
View By Date