Quintessentially British Events/Classic Festivals & Events 2018
'We Have Also Kept Our Multiple Show Discounts: If You Book Up To 3 Shows You Receive 15%, If You Book Up To 5 Shows You Receive 20% And If You Book All Our Shows You Receive 25%'
Nationwide | 20.12.2017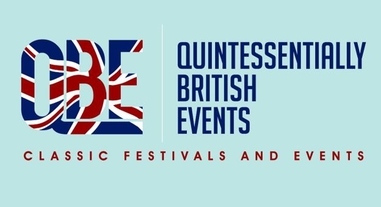 Quintessentially British Events/Classic Festivals & Events - www.classicfestivals.co.uk
We are a small family run business with a team that cares. We care about our exhibitors, our visitors and our shows. All the team that work in the office will be at the shows should you need any help and we will be easy to find in our show uniforms. We believe we need our exhibitors and our visitors to be happy to make our shows an all round success. We try extremely hard not to have exhibitor product duplication and we feel we have an obligation to our exhibitors to ensure that there are not too many stalls selling the same product. We are the events company with a conscience.
Attention to detail gives you the edge in this industry so we source beautiful and unique venues. As well as this, we have an individual website for every show we organise and a specialist one for our exhibitors. This is so we can tailor make that website to the event it is promoting, as all our events are different and unique in their own way. We also have a Facebook page for each event, so it is extremely clear and concise for exhibitors and visitors alike when searching for one of our events.
We have finalised next years extensive advertising campaign which again will see an increased spend across all areas of our event promotions for all our shows. Stand Price Freezes: We believe in trying to help our exhibitors in any way we can, so, we have decided to hold our prices again for 2018 to ensure that our exhibitors are in the best possible position to make money. We have also kept our Multiple Show Discounts: if you book up to 3 shows you receive 15%, if you book up to 5 shows you receive 20% and if you book all our shows you receive 25%. We will also be holding our visitor prices to ensure good attendances and happy visitors with more money in their pockets to spend at the shows
As a Company, we do not use any discounted ticket sites such as Groupon as we fee this undervalues a show and many people do not turn up or turn up spending no money. Promoting our Exhibitors: All our exhibitors are invited to advertise and offer "free of charge" a show special in our Show Booklet/Programme which we will be giving out to all visitors at the gate. The cost of this Booklet will be covered by ourselves. We tested this in 2017 and it worked extremely well.
We are very excited for the 2018 show season and hope to see you at one of our events.
Guy, Paula and the QBE Team
Classic Festivals and Events
Framlingham College, Suffolk, IP13 9EY
Framlingham College, Suffolk, IP13 9EY
Weald Country Park, Brentwood, Essex, CM14 5QS
Nonsuch Park, Cheam, SM3 8AB
Stradsett Hall, Norfolk, PE33 9HA
Highfield Park, Hill End Lane, AL4 0RE
London Road, Thetford, IP24 3TJ
Cassiobury Park Avenue, Watford, WD18 7LD
Enfield Town Park, Essex Road, EN2 6UA
Newbury Showground, Priors Court, Hermitage, Thatcham, RG18 9NU
Search In the Spotlight
View By Category
View By Date