Quintessentially British Events - The Start Of The Show Season Is Nearly Upon Us
'Our Shows Speak For Themselves'
Nationwide | 08.03.2018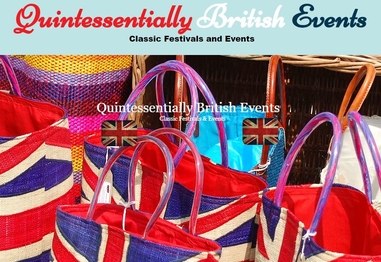 We are very excited for the start of the show season which is nearly upon us. Our Facebook campaign has been underway since last year and our advertising campaign has now started and is in full swing. Please remember our shows are well advertised, well organised and well attended with our trade stands capped so there are not too many stands at our shows. We also try not to oversell product categories.
The Framlingham Country Show is our first show of the season and is being held in early April. This has been at capacity for some weeks now due to our tradestand cap so we have had to sadly turn away many stands. Our next show is the Weald Country Show which again is nearing capacity with bookings up nearly 70% on last year. This is closely followed by our Nonsuch Town and Country Show which again is looking fabulous, The Stradsett Country Show see's us in Norfolk and was extremely popular last year. We then return to St Albans for the Town and Country Show at the beautiful Highfield Park. The historic Elveden Estate in Suffolk is the setting for the rapidly growing Elveden Country Show. In late August we are back at the Cassiobury Herts Town and Country Show which was extremely busy last year, then the Enfield Town and Country Show running since 1964 which is closely followed by the Essex Country Show. Christmas will then be upon us with the Newbury Christmas Show and our Essex Christmas Show.
We are here to help. Please do not hesitate to ring and ask us anything, we are happy to help.
Email: exhibiting@classicfestivals.co.uk
Search In the Spotlight
View By Category
View By Date