Quintessentially British Events - Classic Festivals and Events
'Our Venues Are Beautiful And Unique And We Are Building On Our Shows In 2017 And Working Hard To Attract Visitors Through An Extensive Advertising Campaign'
Nationwide | 27.01.2017
Quintessentially British Events Classic Festivals & Events 2017 - An Amazing Year
OUR STORY
We are a small caring team, many of whom have had experience as Exhibitors as well as Organisers so can look at running our events from both sides of the coin. We do not want to just be successful for ourselves but we work hard to make our events successful for our exhibitors as well. Our moto is "we care" and our events are well attended, well organised and well advertised. We never undersell our events by using companies like Groupon, we just work hard to promote them ourselves.
Our venues are beautiful and unique and we are building on our shows in 2017 and working hard to attract visitors through an extensive advertising campaign. Many of our shows attract over 10,000 visitors such as the Framlingham Country Show now in it's 9th year, The Weald Park Country Show in its sixth year which is the largest and longest running show in Brentwood over the early May bank holiday weekend attracting nearly 14,000 visitors and is well established on this weekend, The Enfield Town and Country Show has been running since 1953 and we have another 9 well established, well attended events running in 2017. All our shows are established and we do not believe in putting on events for the sake of it. This leaves us time to build on the shows we already have by bringing in more visitors. We will also be printing free of charge our exhibitor "show discount" booklet which will be given at the gate to all visitors.
EXHIBITORS AND VISITORS – NO PRICE INCREASES
Unlike many of our competitors, we believe in an uncertain world with nobody quite knowing about Brexit etc we have decided to hold our prices again this year to ensure that our exhibitors are in the best possible position to make money at our shows in 2017. We will also be holding our visitor prices to ensure good attendances.
SHOW DETAILS EXPECTED ATTENDANCE
​
Framlingham Country Show:
Framlingham College, Suffolk, IP13 9EY
Suffolk Food and Drink Fsstival:
Framlingham College, Suffolk, IP13 9EY
Weald Country Park, Brentwood, Essex, CM14 5QS
Surrey Town & Country Show:
Lloyd Park, Croydon, Surrey, CR0 5RA
Stradsett Hall, Norfolk, PE33 9HA
Nonsuch Town & Country Show:
Nonsuch Park, Cheam, SM3 8AB
London Road, Thetford, IP24 3TJ
St Albans Town & Country Show:
Highfield Park, Hill End Lane, AL4 0RE
The Herts Town & Country Show:
Cassiobury Park Avenue, Watford, WD18 7LD
Essex Country & Craft Show
Weald Country Park, Brentwood, Essex, CM14 5QS
The Enfield Town & Country Show:
Enfield Town Park, Essex Road, EN2 6UA
The British Pet Show & Festive Market:
South of England Showground, Selsfield Road, Ardingly, RH17 6TL
British Pet Show & Festive Market:
Newbury Showground, Priors Court, Hermitage, Thatcham, RG18 9NU
We look forward to seeing you in 2017.
QUINTESSENTIALLY BRITISH EVENTS/CLASSIC FESTIVALS & EVENTS
We are always happy to help.
If you are interested in exhibiting, please contact us and we will send you further information.
The Team: Paula, Guy, Michelle, Sonia, Penny and Christine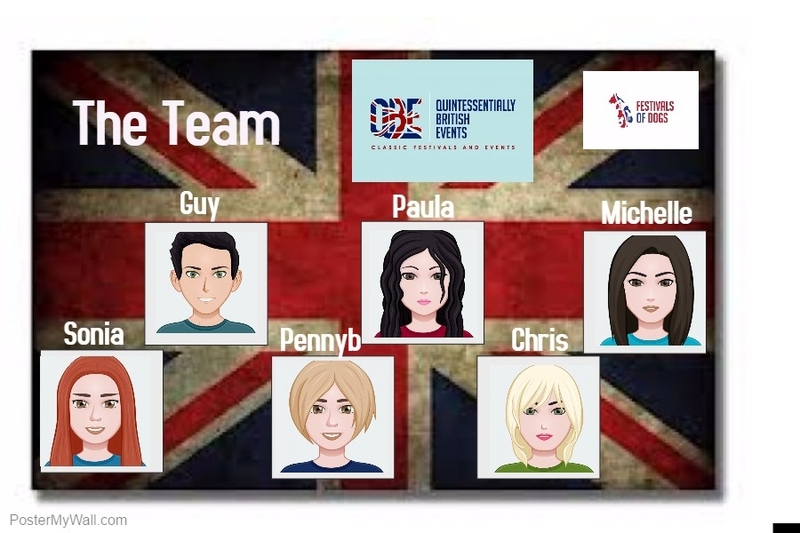 Stall & Craft Collective Is A National Website Which Includes A Nationwide Event Listings, Online Craft And Gift Fair, Stallholder Directory, News, Interviews And More.
To Find An Event Click Here
To Find A Stallholder Click Here
To View Our Online Craft & Gift Market 'The Marketplace' Click Here
Search In the Spotlight
View By Category
View By Date