Oakleigh Fairs - Country Shows, Craft Fairs And Event Management
Successful Country Shows, Craft Fairs And Event Management From Oakleigh Craft Fairs
Nationwide | 15.01.2015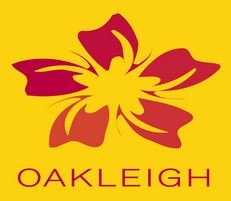 Oakleigh Fairs has been at the forefront of event management for over 30 years with the last 9 being under the enthusiastic stewardship of husband and wife team, Charlie & Emma Owen as well as their trusty crew – many of whom you know already (the boys and girls in the yellow tops!) and who are on hand to make sure things work, because we care about what we do.
We have a passion for delivering shows that people will really enjoy – whether you want to buy a beautiful present for a loved one you could not possibly buy on the high street, or buy some delicious food by sampling it first – not from a supermarket but from a specialist gourmet food maker, or marvel at the magnificent Suffolk Punch horses, chuckle AND learn everything you ever wanted to learn about sheep and goats, gasp at the dramatic birds of prey or simply enjoy your children whilst they enjoy our fantastic children's entertainers – we really do aim to provide a great family day out for everyone.
We understand the underlying dynamics of a successful event – excellent products and produce sold in super surroundings with fantastic entertainment – all properly promoted. We invest hugely in press and other advertising as well as even more eye-catching road-side signage.
At Oakleigh Fairs we strongly believe that British Arts and Crafts as well as true designer-makers need to be well supported and both our Country Shows and stand alone Craft Shows as these can be an excellent showcase for your product.
We endeavour to provide a wide selection of products on offer and will always try and ensure that duplication is not an issue – but we do ask that all descriptions are fully in depth and honest – help us to help you!
We also encourage products from the Lifestyle range – from aromatherapy products, skin care and other toiletries as well as cosmetics.
If you are a member of the public you will surely enjoy browsing, sampling and buying as well as discussing products with those who have actually designed and made them. A perfect opportunity to stock up on presents for family and friends as well, of course, for yourself.
Trade and Special Interest Groups - Craft Fairs & Country Shows
We welcome enquiries from Trade stands. Whilst we need to maintain a level of 'own-made' product in our craft marquees and stands we are certainly not averse to taking bookings from those who come from a more general manufacturing base – this could be garden furniture and ornaments and indeed garden plants and nurseries, but could also include country and other clothing, country pursuit products as well as other animal accessories (collars, bedding etc).
This might also include certain professional services organisations and suitable vehicle dealerships.
Bespoke kitchen and other furniture makers are also welcome, however, we are not keen for any of these stands to use any hard-sell techniques either at the show (or after it) and we will police such behaviour to prevent it happening.
Obviously we are keen to avoid obviously bought-in, mass produced products, but if you have a genuinely produced product we would like to hear from you – or simply complete the Booking Form and we will contact you if we have any queries
Special Interest Groups
We actively encourage participation by local, regional and national special interest groups and we may sometimes offer a discount for these type of stands. Please contact us in the office if you are unsure, or simply complete the Trade Booking Form and return it to us.
For A Full Range Of Dates & Venues Listed On Stall & Craft Collective Click Here
OAKLEIGH FAIRS Telephone : 01206 263088
Email : admin@oakleighfairs.co.uk
Stall & Craft Collective Is A National Website Which Includes A Nationwide Event Listings, Online Craft And Gift Fair, Stallholder Directory, News, Interviews And More.
To Find An Event Click Here
To Find A Stallholder Click Here
To View Our Online Craft & Gift Market 'The Marketplace' Click Here
Search In the Spotlight
View By Category
View By Date