Nickynackynoonah - Transforming Furniture - Send Me A Picture And I'll Send You A Price! - South Yorkshire
'I Love Nothing More Than Wandering Around Old Flea Markets, Car Boots And Antique Fairs Looking For The 'Special'Piece Of Furniture'
Yorkshire | 30.05.2015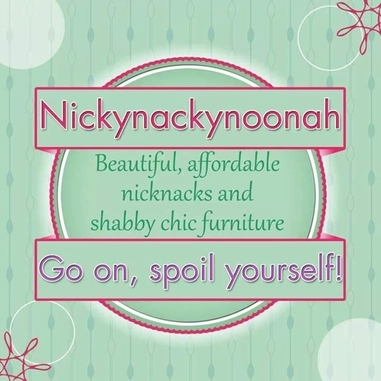 Jenny Moxon - Nickynackynoonah
Having attended a furniture painting course I was hooked and instantly began transforming pieces of my own furniture and other people's furniture.
When people offered to pay me to transform their own furniture Nickynackynoonah was born!
I initially began painting in my kitchen and soon out grew the space so I invested in a workshop in my garden. I began selling my wares on Facebook and then added a few small pieces in a shop on a commission basis. I now rent a large area of floor space in that shop and the business continues to grow.
Using only the high end paints on today's market of Annie Sloan, Farrow & Ball & Autentico, I offer a paint your own service.
If you have a preloved or old piece of furniture you can't bear to part with but it's looking a little tired or doesn't match your decor, I can transform it for you!
Send me a picture and the dimensions and I'll send you a price!
I also source and handpaint vintage and retro furniture, I paint in the well-known shabby chic style. I also sell other items such as nicknacks, gifts and shabby chic home decor.
I am based in a local Shabby chic shop in Rotherham so if your local you can come and have a browse!
I love nothing more than wandering around old flea markets, car boots and antique fairs looking for the "special" piece of furniture.
Thank You
Jenny Moxon
07786542437







Stall & Craft Collective Is A National Website Which Includes A Nationwide Event Listings, Online Craft And Gift Fair, Stallholder Directory, News, Interviews And More.
To Find An Event Click Here
To Find A Stallholder Click Here
To View Our Online Craft & Gift Market 'The Marketplace' Click Here
Search In the Spotlight
View By Category
View By Date