Need A Valentine's Gift Or An Idea For Mother's Day? Then We Have The Answer Here At Stall & Craft Collective.
Nationwide | 13.01.2016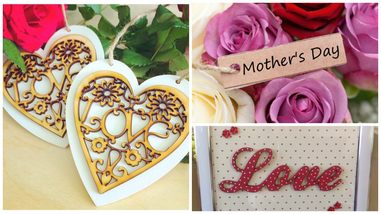 We have a wonderful selection of diverse and unique items just waiting for you to browse for Valentine's Day & Mother's Day.
All available to purchase now using PayPal and all major credit cards.
Just click on the link below to start your search.
http://www.stallandcraftcollective.co.uk/marketplace
Stall & Craft Collective Is A National Website Which Includes A Nationwide Event Listings, Online Craft And Gift Fair, Stallholder Directory, News, Interviews And More.
To Find An Event Click Here
To Find A Stallholder Click Here
To View Our Online Craft & Gift Market 'The Marketplace' Click Here
Search In the Spotlight
View By Category
View By Date