Limited Free Stalls Available - Pocklington Artisan Market - East Riding Of Yorkshire
Pocklington Artisan Market is held at Burnby Community Centre In Pocklington
Yorkshire | 16.02.2015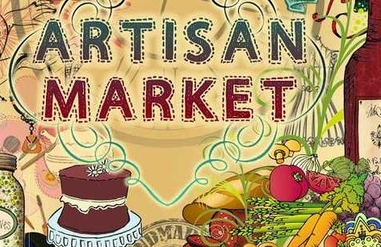 Pocklington Artisan Market is held at Burnby Community Centre In Pocklington
The next market is Sunday 8th March 10am till 4pm.
There are a number of free stalls available at the present time ( 16th Feb Today) though we are full for Jewellery, hand sewn items, chocolate and cakes.
We are looking for more Food Items, and different bespoke handmade items!!!
Pocklington's Artisan Market was created by 3 local friends, to bring you the best quality items & produce from those who are Knowledgeable about their craft.
The Market features an exciting range of top quality Artisan items sourced from local producers and businesses, which promises something special for every visit.
The huge amount of interest from traders and producers means that each Artisan Market, offer a wide selection of Handmade Arts, Crafts & Food Stuff, each time you visit.
For more Information and to request a stall please visit our Stall & Craft Collective page here
Stall & Craft Collective - Nationwide Event Listings, Online Craft And Gift Fair, Stallholder Directory, News, Interviews And More.
To Find An Event Click Here
To Find A Stallholder Click Here
To View Our Online Craft & Gift Market 'The Marketplace' Click Here
Search In the Spotlight
View By Category
View By Date