HUGH Christmas Events In Grantham Lincolnshire From Whoop Events
''This is a MASSIVE OPPORTUNITY for you to get your business in front of thousands of guests' - Whoop Events
lincolnshire | 05.10.2017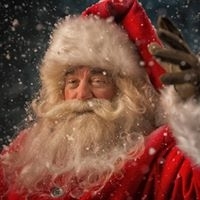 Christmas At The Arena - Huge Food, Gift And Craft Fayre
18/11/2017 to 19/11/2017
Arena UK, Grantham
Allington Lane
Allington
Lincolnshire
NG32 2EF
If you are a market trader, then you simply cannot afford to miss our HUGE Christmas Fair at the Arena UK in Grantham. It's a two day show with an expected attendance of over 5,000 visitors.
Just off the A1 near Grantham there's a huge equestrian centre with a massive INDOOR arena. We'll be transforming it into one of the biggest Food, Gift and Craft Fayres in the region.
All stalls will be inside so you'll be warm and dry and we provide every stall with a table, chairs and power. Plus you get adverts on our FB pages plus free refreshments all day.
We'll be decorating the arena for Christmas to get you in the mood and we'll have Carol Singers & a Brass band to entertain you.
There'll be a range of activities for children too - colouring competition, letters to Santa, Petting Zoo etc. And of course Santa will be in his Grotto. There'll be a small charge but every child will be able to pick a gift.
There'll be approx 100 traders with every kind of gift you could want; including:*
Giftware and Decorations, Phoenix Trader Cards, Wrap, Gifts, Artisan Jewellery, Chutneys and Preserves, Hand-made Chocolates Candles, Snow Globes, Italian Clothing and Scarves, Award-winning Pies, Photo Mirror, Sweet Gifts, Specialist Coffees, Handmade Upholstery Gifts, Country style, Gifts and Decorations, Activity Packs for kids, Handmade Saltdough gifts, Personalised Fabric Gifts, LED Lights, Speciality Teas, Fine Jewellery, Traybakes, Glass, Slate coasters, Wooden crafts, Usbourne Childrens Books, Personalised gifts and pictures. Children's clothes, Antique Books. Alchemy, Jewellery, Wooden Home & Kitchenware, Garden Ornaments, Fine Wines, a wide range of Crafts, Bath Products & Gifts, Dried Fish Treats for Dogs, Soap and Smellies, Lens Cleaner, Framed Prints, Liqueurs, Spirits, Vinegars, Christmas Stuff (Gifts, wooden and general) PartyLite, Wreaths & Flowers.
Places on this event are now strictly limited so if you would like to book a place, you need to act quickly!
*Stalls on the day may vary
EXHIBITION COSTS:
Single stand: £170 + VAT (3m x 2m (approx) with power & 1.8m (approx) table)
Double stand: £280 + VAT (6m x 12m (approx) with power & 2 x 1.8m (approx) table)
www.facebook.com/ChristmasAtTheArena/
AMPLE free parking!!!
Downtown Garden Centre - Christmas Craft Market
02/12/2017 to 03/12/2017 & 16/12/2017 to 17/12/2017
Downtown Superstore - Garden Centre
A1
Gonerby Junction
Grantham
Lincolnshire
NG32 2AB
This is a MASSIVE OPPORTUNITY for you to get your business in front of thousands of guests at the Downtown Superstore, Grantham, during their Christmas promotion.
The market will be arranged around the Ice Rink in the Garden Centre. There will also be a Winter Wonderland Walk through and a Giant Snow Globe.
Last year, Downtown had THOUSANDS of people visit the Superstore over the two weekends, so the potential business for you is HUGE!!!
OPENING TIMES
10am until 5pm on Saturdays
10am until 4pm on Sundays
SPACES ARE VERY LIMITED - COMPLETE REGISTRATION & PAY 50% DEPOSIT NOW TO SECURE YOUR STAND!
It's a bit complicated so PLEASE READ CAREFULLY.
You must do both days on the weekends you choose. You can do either or both weekends.
IN THE MARQUEE
SINGLE stand (2.4m x 1.8m) is £120+VAT per weekend (£60+VAT per day).
This includes a table and chairs as well as power.
DOUBLE stand (4.25m x 1.8m) the price will be £210+VAT per weekend (£105+VAT per day). This includes two tables and chairs as well as power.
DEPOSITS: Single - £72 inc VAT. Double - £126 inc VAT
BOOK BOTH WEEKENDS and SAVE MONEY
If you book both weekends the price falls to:
£100+VAT per weekend for a single
£200+VAT per weekend for a double
OUTSIDE STAND in your OWN MARQUEE/GAZEBO
If you prefer to bring your own Marquee/Gazebo you can
The price will be £100+VAT per weekend (£50 +VAT per day). (3m x 3m)
Please be aware that the weather can be very windy and we cannot be responsible for your Gazebo! We strongly advise you to go into the marquee.
FOOD & BEVERAGE VANS/TRAILERS
These are priced in linear metres to allow for different size vehicles. You'll be right next to the ice rink waiting area and a covered walkway. Power will be available if needed.
Price per metre of frontage is £60+VAT. There will be no override for sales.
Please give clear information about what you're selling to help us to keep as much variety as we can in the show.
Downtown are expecting 1000s of visitors on both weekends and the event will be extensively advertised on social media, newspapers and TV.
Last year over 30,000 visitors came to Downtown on both of the weekends we're holding the events!
CALL US on
0115 706 0002
079 0000 1957
07974 330 553
Email : Exhibit@whoopevents.com
Search In the Spotlight
View By Category
View By Date