Help, Guidance & Advice For Selling At Craft Fairs
'Most Importantly Enjoy The Day And Make Sure You Learn From Your Experiences To Make Your Next Craft Fair Even Better'
Nationwide | 14.11.2015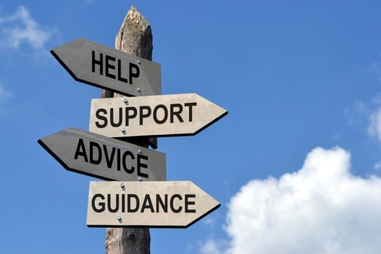 We felt it would be of some help to Stallholders new to selling at Craft Fairs to give one or two helpful tips on how to prepare for those all important first few events so please read on!
Firstly read your Event Organisers joining instructions well before you leave or any other correspondence you may have received to ensure that you have not missed any important information.
Ensure you have the appropriate Stallholder insurance in place for your own peace of mind plus you will find that this is a requirement of the majority of Event Organisers. You do not want to turn up at an event only to be turned away. For further information on Stallholder Insurance click HERE.
Once you have your insurance documents keep a copy in the car so it's always available for any third party inspection.
Make sure that you made an inventory of items that you wanted to take to the Craft Fair and tick them off as and when they are loaded onto your vehicle.
Lighting is always a great idea to take to the Craft Fair but make sure that electricity is available at the venue and that you have informed the Event Organisers that it is one of your requirements prior to the event. If there's no electricity available consider purchasing battery operated lights.
Ideally take a banner & display signs to ensure your Stall stands out and looks professional and welcoming.
Taking a small blackboard with you may also be useful if you want to highlight particular products or reduce prices at the end of the day.
Take a table covering just in case as you never know what condition the tables might be in when you arrive.
Arrive at the venue in good time and ensure that you are clear as to where you need to park and unload.
Make sure you take lots of change in all denominations and that you have an appropriate money box or apron to hold your cash.
Update your sales inventory list throughout the day so you know how much you have sold and what sold well.
Hand out business flyers and other promotional material to customers and Stallholders and add them to sold items.
Remember to take a calculator and plenty of bags for customers.
Clearly label your products with a price tag and where appropriate it's always nice to give a brief description of the products qualities as well.
Take drinks and snacks and extra layers of clothing just in case.
Make sure you have access to a chair during the day as events can be quite tiring and you will be grateful of a seat after a while.
Make friends with your fellow Stallholders and suggest you mind each other's stall during toilet breaks.
Take crafts to finish if sales are slow as you will seem more approachable to customers than if you are reading through a magazine or looking at your mobile.
When you stand back and admire how great your stall is looking remember to take a few pictures to share on social media or add to your website.
Don't pack up before the end of the event without checking with the Event Organiser as it looks unprofessional and may well be in breach of your terms and conditions.
And lastly and most importantly enjoy the day and make sure you learn from your experiences to make your next Craft Fair even better.
Stall & Craft Collective Is A National Website Which Includes A Nationwide Event Listings, Online Craft And Gift Fair, Stallholder Directory, News, Interviews And More.
To Find An Event Click Here
To Find A Stallholder Click Here
To View Our Online Craft & Gift Market 'The Marketplace' Click Here

Search In the Spotlight
View By Category
View By Date