Greenwich Spring Festival May 2019 - Cutty Sark Gardens - Greenwich London
'We Are Always Looking For Special Venues In Which To Stage Our Themed Events And Cutty Sark Gardens Is One Of The More Spectacular'
Greater London | 28.01.2019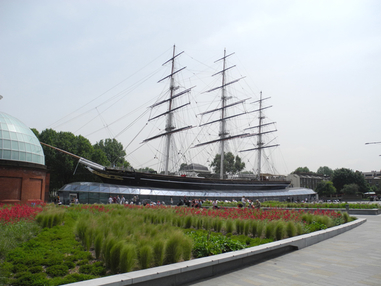 Greenwich Spring Festival - 24th May - 27th May 2019
Following a successful launch in 2018, we are pleased to announce we are returning to Cutty Sark Gardens, in Greenwich, providing both the perfect historical backdrop and an established destination where locals and tourists congregate during the Spring and Summer months.
We will benefit from natural footfall and build the numbers of visitors with an offer that focuses on live music, international foods and drink. Craft stalls are also welcome to apply, particularly if you can add colour and vibrancy to the festival feel. Local businesses can take advantage of this bank holiday event by promoting themselves through the festival website and being part of our social media campaign.
Our aim is deliver a truly inclusive event that will appeal across a range of age groups and interests - we would love to hear from any community focused groups, local musicians, artists and dance groups that would be interested in taking part.
We are always looking for special venues in which to stage our themed events and Cutty Sark Gardens is one of the more spectacular.
As usual we will provide a seating/dining area together with a live music stage and craft beer festival to create an entertaining atmosphere.
This is an opportunity to make a little of our own history. We look forward to receiving bookings from businesses offering a range of fresh produce, street food and associated culinary products.
USEFUL CONTACTS
Booking enquiries: enquiries@marketsquaregroup.com
Accounts: accounts@marketsquaregroup.com
General event enquiries: info@marketsquaregroup.com
Search In the Spotlight
View By Category
View By Date