Glamorous And Effective Plant-Based Skin Care That You Would Love To See On Your Bathroom Shelf
'Active Ingredients Are Added At Low Temperatures So That They Remain Active And Therefore Useful To Your Body'
Nationwide | 30.01.2016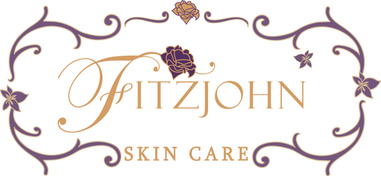 Fitzjohn Skin Care Creates Glamorous And Effective Plant-Based Skin Care That You Would Love To See On Your Bathroom Shelf.
I was inspired to create my own line of natural skin care products after having skin problems while living in London for many years and also working for another cosmetic company doing make-overs and having countless women ask me for recommendations. It became clear that there was a lot of confusion over what worked even though the shops are full of products.
We formulate and make plant based skin care products for the face and body, hand blended by us in Worcestershire, Great Britain. These include facial skin treatments, moisturisers, hand and nail treatments and body care products. All are fragranced with essential oils, no synthetic perfumes are used and we only use ingredients that are skin friendly, in other words, that your body can recognise and use. This makes them suitable for even the most sensitive skin types.
All products are made from ethically sourced ingredients and there is no testing on animals. We don't use animal slaughterhouse derived ingredients either. We only use Swedish beeswax in a couple of our products, a by-product of honey production.
Active ingredients are added at low temperatures so that they remain active and therefore useful to your body.
When you pamper yourself with our luxurious range of highly effective formulations that blend botanical oils, innovative plant actives and the purest essential oils, you are not just feeding and protecting your skin... the pleasure you get from using the products, from the delicious fragrances to the sensuous feel of your skin after application, enhances your aura of vitality and confidence.
'I passionately believe everyone deserves to have Beautiful Skin, Naturally' Ethel Fitzjohn, Founder
I love to help people understand a little bit about the ingredients that are helpful to their skin and the ones that aren't.
I hope you will enjoy using my products, as many have over the last few years, and so keep looking beautiful, naturally.
Ethel Fitzjohn, Founder
Click Here To View Fitzjohn Skin Care Products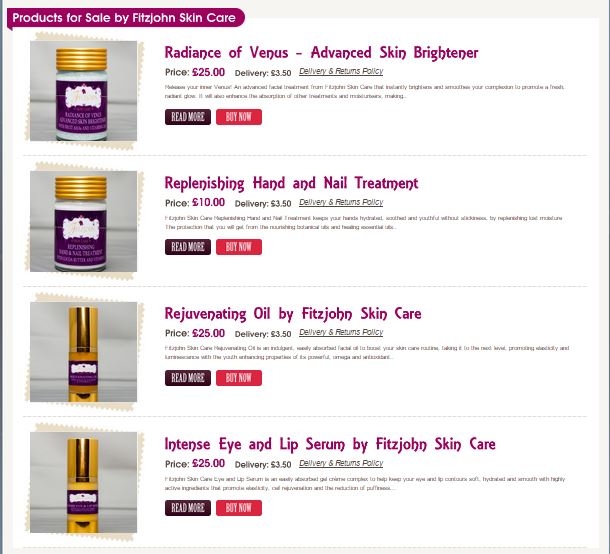 Stall & Craft Collective Is A National Website Which Includes A Nationwide Event Listings, Online Craft And Gift Fair, Stallholder Directory, News, Interviews And More.
To Find An Event Click Here
To Find A Stallholder Click Here
To View Our Online Craft & Gift Market 'The Marketplace' Click Here
Search In the Spotlight
View By Category
View By Date