Full Page Adverts In Four Craft Titles In August
Nationwide | 29.07.2014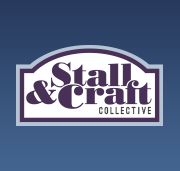 We are pleased to inform you that in addition to our August advert in Craftseller Magazine we have now secured full page adverts in four additional national craft titles in August.
The four magazines where we have secured full page adverts are as follows:
Knit Today (On sale 1st August)
Cardmaking & Papercraft (On sale 7th August)
Quick Cards (On sale 14th August)
Love Crochet (On sale 19th August)
The readership of the above titles plus Craftseller is well in excess of over one hundred thousand.
Stall & Craft Collective Is A National Website Which Includes A Nationwide Event Listings, Online Craft And Gift Fair, Stallholder Directory, News, Interviews And More.
To Find An Event Click Here
To Find A Stallholder Click Here
To View Our Online Craft & Gift Market 'The Marketplace' Click Here
Search In the Spotlight
View By Category
View By Date