Event Organisers - A Message From Stall & Craft Collective
To All Our Stall & Craft Collective Event Organisers
Nationwide | 06.01.2015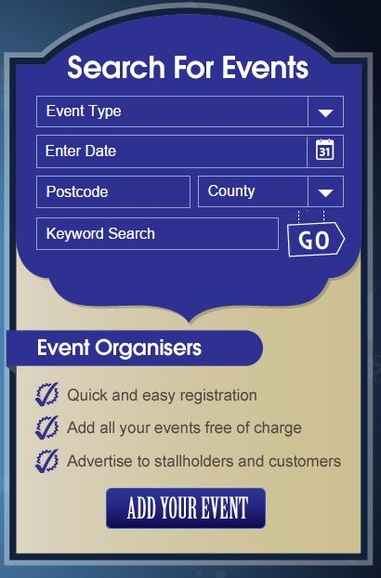 To All Our Stall & Craft Collective Event Organisers
We hope you had a great Christmas and we would like to take this opportunity to wish you a very happy and successful New Year.
As a registered event organiser with Stall & Craft Collective, we would be delighted if you were to continue to advertise your craft fairs, craft markets & associated events with us in 2015.
With thousands of unique visitors to our website each and every week, we are confident your events will generate the kind of publicity and interest they deserve.
If you require confirmation of your login details just let us know and we will be happy to confirm these for you.
Thank you and we look forward to promoting your events throughout 2015.
Stall & Craft Collective
Email : Info@stallandcraftcollective.co.uk
Contact Tel : 07866612697
Stall & Craft Collective Is A National Website Which Includes A Nationwide Event Listings, Online Craft And Gift Fair, Stallholder Directory, News, Interviews And More.
To Find An Event Click Here
To Find A Stallholder Click Here
To View Our Online Craft & Gift Market 'The Marketplace' Click Here
Search In the Spotlight
View By Category
View By Date