Do You Organise Events Or Are You Thinking of Doing So In The Future?
Nationwide | 25.07.2015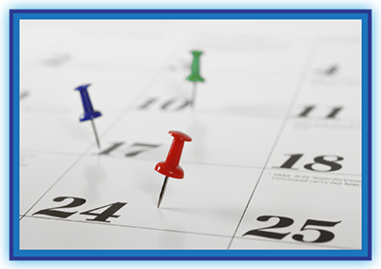 Do You Organise Events Or Are You Thinking of Doing So?
You will therfore be very interested to learn that Graham Sykes Insurance offer specialist bespoke Event Organiser & Car Boot insurance.
Graham Sykes Insurance policies are very, very competitively priced but still meet and in many instances exceed those all important key criterias that you need when considering your insurance requirements.
For your information we have listed below the key points for Event insurance and the special insurance for Car Boots and Markets.
Please read through the points listed and please bear in mind that the team at Graham Sykes Insurance are very happy to answer any queries you may have in connection with any aspect of their insurance policies as well as providing that all important quote for you to consider. Their specialist team of Kevin, Jess, Steve, Tina and Michael are waiting to take your calls.
Event Insurance – Single and Multiple Events
For organisers of Events, Exhibitions, Country Fairs, Village Fetes, Static Shows and much, much more. Prices start from as little as £30 (+ policy fee)
· Public Liability Cover from £1 million to £5 million Online – Just Call for Higher Levels
· Employer's Liability up to 30 volunteers online – Call for increased numbers
· Event Equipment and Property up to £50,000 Online – Call for Higher Levels
· Cancellation Cover up to £50,000 Online – Higher Levels Available
· Stock Cover Available Online
Car Boot and Market Organiser Insurance – Single and Multiple Markets
Our insurance scheme is tailor made especially for this type of risk. Did you know that: -
· Some Car Boot Sale insurance policies require ALL stallholders to have their own Public Liability cover - If they don't the cover is null and void!
· This causes problems for private individuals and casual sellers at your Markets
· Our Policy DOES NOT have this restriction so making your life easier to attract more customers and sellers to your event
You will also be interested to know that the Graham Sykes Insurance website features a 'What's On' section and its completely free to add your events to it!
Thank you for taking the time to read this email and don't forget to contact Graham Sykes Insurance when considering your insurance requirements now and in the future.
Please mention Stall & Craft Collective should you contact Graham Sykes Insurance.
www.graham-sykes.co.uk Telephone – 01395 255 100 Email – Events@graham-sykes.co.uk


Stall & Craft Collective Is A National Website Which Includes A Nationwide Event Listings, Online Craft And Gift Fair, Stallholder Directory, News, Interviews And More.
To Find An Event Click Here
To Find A Stallholder Click Here
To View Our Online Craft & Gift Market 'The Marketplace' Click Here
Search In the Spotlight
View By Category
View By Date