Carlton Towers Yorkshire - Our First Christmas Fair In Aid Of NSPCC And We Would Like You To Showcase Your Products
'We Are Looking For Small Or Large Yorkshire Businesses That Can Help Customers With Their Christmas Shopping'
Yorkshire | 03.08.2017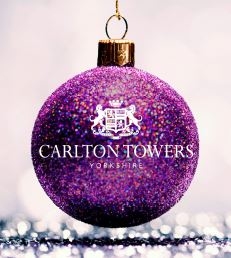 About Carlton Towers
Nothing quite prepares you for your first encounter with Carlton Towers. Hidden away in a quiet corner of rural Yorkshire, it combines history and beauty on an epic scale.
To reach this remarkable building you first pass through a stone gateway whose ornate pillars and wrought ironwork hints at the grandeur to come. As you travel along the elegant, tree-lined avenue, your final destination is still elusive. It is only as the driveway curves northwards that you are availed of your first glimpse of Carlton Towers. And that is the moment which takes your breath away.
The eyes fall first on that striking clock tower, which oversees the estate like an imperious owl. It peers above a line of arched windows topped by castle-like crenellations. Sitting proudly behind an immaculately manicured lawn, with a front entrance reached by broad stone steps, Carlton Towers is simply stunning.
Mixing the grace of Downton Abbey with the magic of Hogwarts, it also possesses a sense of parliamentary splendour that comes from having been designed by an architect whose father designed the interior of the Palace of Westminster. All this comes together in a country house which is as thrilling as it is unique. And yet the most remarkable aspect of the Carlton experience is still to come. Crossing the threshold, you enter an enchanting realm of wood-panelled drawing rooms and double-height picture galleries, all restored to their glorious best.
But that isn't what makes Carlton Towers truly special. You only discover that when crossing the threshold. For this isn't so much a stately home, as it is simply a home. The home of Lord and Lady Gerald Fitzalan Howard who offer the warmest and friendliest welcome in Yorkshire. Their gift is to make everyone who comes to Carlton Towers feel like they are part of the family. Relaxing informality in the most elegant historic surroundings.
You will not have experienced anything quite like it.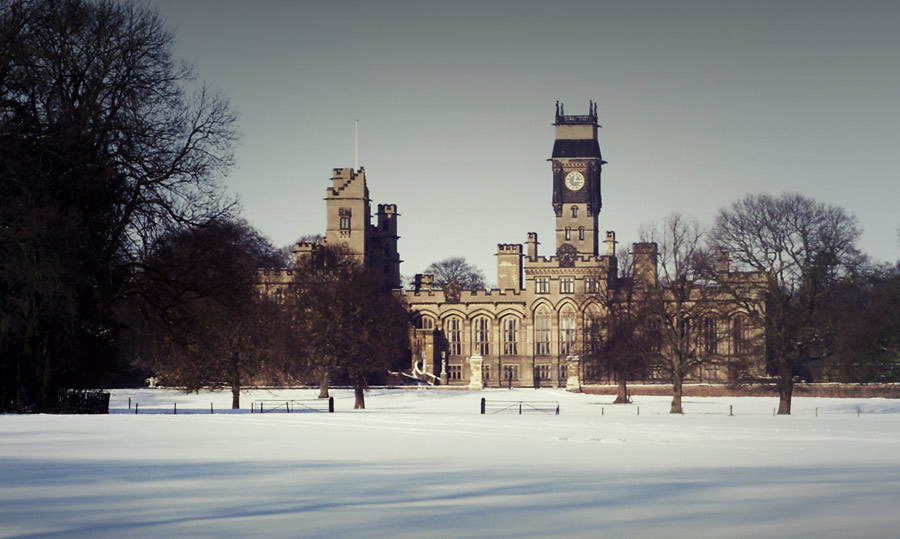 Carlton Towers are hosting their first Christmas Fair in aid of NSPCC and would like to invite you to come and showcase your products in the lead up to the festive season!
We are looking for small or large Yorkshire businesses that can help customers with their Christmas shopping.Opening times:
Wednesday 22nd November: 12-9pm
Thursday 23rd November: 10-4pm

Stallholders have set up days either side.

£150 inc VAT for a 2 x 2.5m stand*

*includes an unclothed 6ft tressle table and chairs if required.

Please contact the events team on 01405 861662 or email info@carltontowers.co.uk to register your interest.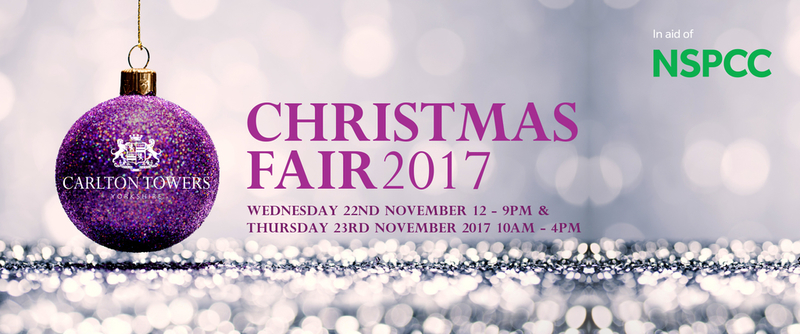 Search In the Spotlight
View By Category
View By Date