Canopy & Gazebo Sales & Hire In The South Of England - From 10 Gazebos To 110!
'From 10 Gazebos To 110, As A One-Off Or For A Regular Event We Will Be Happy To Quote You HAPPY!'
South of England | 14.01.2020
James Shanley and Southern Canopy Sales & Hire - Canopy & Gazebo Sales & Hire In The South Of England
James Shanley, co-owner and director of Southern Canopy Sales and Hire has a wealth of knowledge and experience of street markets both as a trader himself and then as co-owner and director of SMT Management Consultants Limited, trading as Southern Market Traders which has license to run, or manage street markets on behalf of the local councils, in 7 major towns and cities throughout the south of England.
In addition Southern Market Traders run a series of highly successful Art, Antiques and Collectibles Markets, including the one in Winchester, the largest of its kind in the country where there are regularly in excess of 70 gazebos to be erected before 07.30 on the first and third Sunday of each month. We have extensive experience in handling gazebos in all kinds of weather and all kinds of venue.
Rather than hiring canopies from a third party to facilitate the required look for the SMT markets, James decided to purchase stocks of gazebos. As a result of that, councils who had a requirement for canopies for their own events would ask SMT to provide them. And from that the requests escalated and Southern Canopy Sales and Hire was formed.
For years now James and the team have been taking the hassle out of other people's events by providing the canopies, delivering them, putting them all up in the right place and then returning at the end to take them down and remove them from the site.
James says "Whether it's a private party, a christening, a Church Fete or Street Food for your carnival week end, we can help you to deliver a first class event.
From 10 gazebos to 110, as a one-off or for a regular event we will be happy to quote you HAPPY!"
Hire fees start from £30 per day, per 3m x 3m gazebo
Delivery charges include set up and dismantle and are dependent on distance and number of gazebos
Please give us a call on 07515797878 and ask us to "Quote you happy!" for your special event.
http://www.southernmarkettraders.co.uk/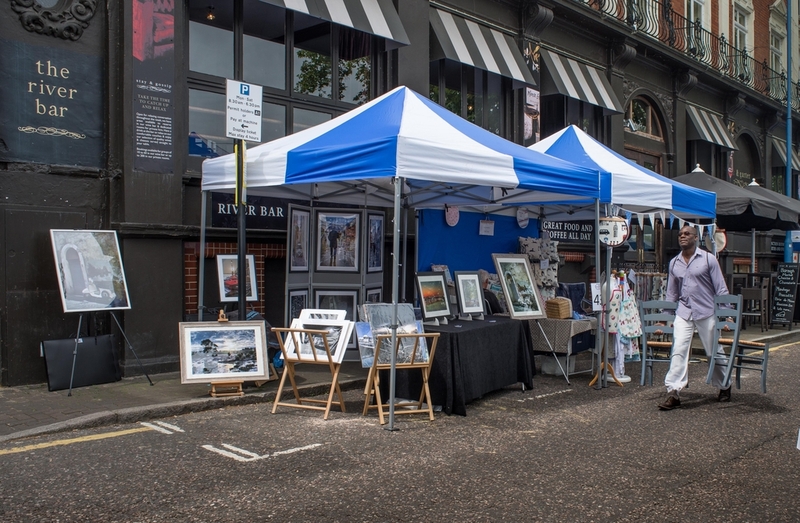 Search In the Spotlight
View By Category
View By Date