candle vessel
Price: £16.00
Product Details
A handmade eco resin vessel filled with 100% soy wax and vegan friednly scents. 30 hour burn time.
4 colours and 4 scents available.
Colours - Chocolate, Chocolate Pieces, Sage Pieces, Sage.
Scents
• Tea Party - A sweet fruity fragrance with Top notes, raspberry, strawberry, sparling citrus, sugar and peach. Middle notes; soft florals and hints of tea leaf. Bottom notes; vanilla and warm spices.
• Velvet Peony & Oud - An oriental woody accord. Top notes; peony, rose and ylang. Middle notes; jasmine and mimosa. Bottom notes; patchouli, oudh, amber and rock rose.
• Endless Weekend. Inspired by the Bath & Body Works scent. Top notes berry sorbet. Middle notes summer flowers. Bottom notes sandalwood and warm musk.
• Egyptian Amber - Top notes; bergamot, lemon orange and warm spices. Middle notes; lavender, geranium and jasmine. Bottom notes; amber, precious wood, incense and musk.
Please add a note when purchasing of which colour and scent you would like.
All products are handmade, this means every one is unique!
Delivery & Returns Policy
We do not offer and returns or refunds on our products as they are made to order.
Products will be made within 1 -3 days of order and posted out within 3-5days.
Products for Sale by oleilu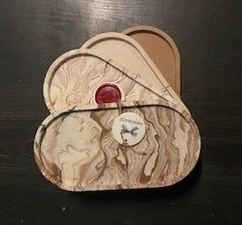 Price: £10.00
Delivery From: £3.00
Delivery & Returns Policy
Made from an eco friendly concrete jesmonite. Ideal for candle display, jewlerry, bottles, indoor plants. Size 18cm by 9.5cm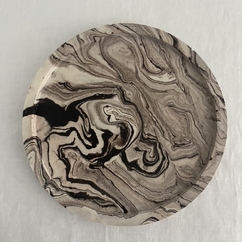 Price: £8.00
Delivery From: £3.00
Delivery & Returns Policy
Jesmonite - is an eco friendly material and is very strong! All these products are made to order. This means the marble can look different to the pictures, but that will mean that your product is 1 of..