Aspire Weddings And Events - 'The Finest Venues In The Midlands For Wedding Fairs'
'The Finest Venues In The Midlands For Wedding Fairs'
West Midlands | 21.01.2015
Aspire Weddings and Events
With many years experience co-ordinating Wedding Fairs, Music and Food Festivals, Ladies Lunches and many other events, we aim to bring you the best experiences, whether you are visiting one of the five Bridal Shows scheduled for Spring 2015, or attending one of the many Ladies' Lunches planned throughout 2015.
Our Wedding Fairs have Free Admission, and couples take home an exclusive Bridal Bag with complimentary copies of the latest wedding magazines. The events showcase the best local suppliers and services offering everything a couple could require for their wedding.
Ladies Who Lunch will probably appeal more to the Mums rather than Brides, and offers some lovely well-organised days out, mostly just for ladies wanting some 'me' time.
Aspire Weddings and Events offers exhibitors some of the finest venues in the Midlands to display their services and goods to hundreds of brides-to-be and their families.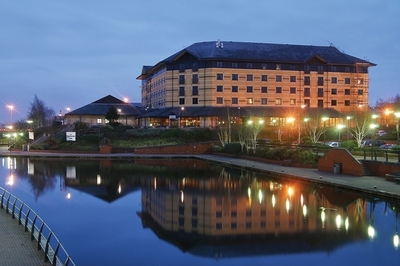 This Spring Aspire Wedding Fairs begin at The Copthorne, Merry Hill, Dudley on February 8. Overlooking the picturesque Canal Marina, the Copthorne is a stylish and modern four star venue offering impressive conference and banqueting facilities, as well as elegant guest rooms, dining options, a health club and spa – and it's only a short stroll from the popular Merry Hill shopping centre.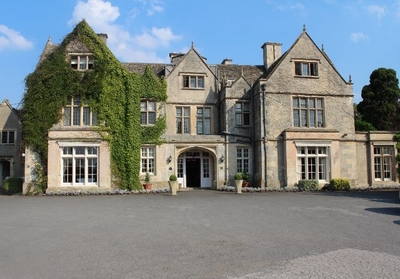 February 22 The Greenway is a 16th Century luxury Elizabethan Manor House Hotel and Spa set in the beautiful outskirts of Cheltenham town,. The eight acres of stunning grounds with views over the rolling Cotswold Hills set the perfect location for your wedding photographs. Large scale ceremonies will have the use of a fabulous marquee in their eight acres of grounds while intimate weddings have rooms that are elegant and beautifully decorated with lovely views of the gardens.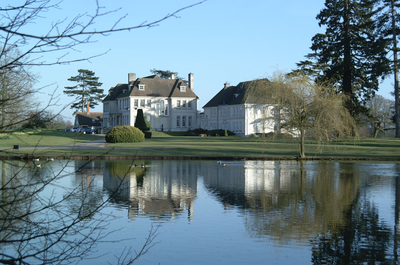 March 8 and it's a marquee in the grounds of exclusive Brockencote Hall, Chaddesley Corbett, nr Kidderminster. Well established as one of the finest hotels and restaurants in the county, Brockencote's idyllic setting makes it a dream venue for weddings and celebrations. The house, with its grand approach, French-inspired architecture and beautiful features such as the lovingly restored dovecote, is the perfect backdrop for your big day.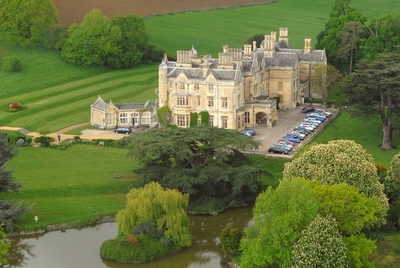 March 22 you will find us at Dumbleton Hall Hotel, near Evesham, a traditional 19th-century manor house set in 19 acres of private gardens and woodland with a private lake, offering stunning views of the Vale of Evesham and across to the Cotswolds.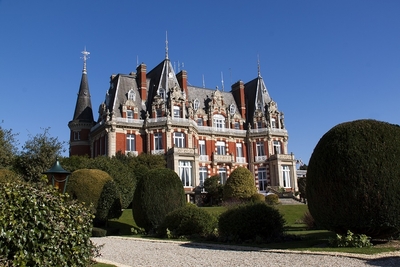 Finally a fairytale setting at The Chateau Impney on March 29, Droitwich Spa, a brilliant example of classic French Chateau style architecture with all that it implies in terms of elegance and romance. Set in 155 acres of parkland, this unique venue was built in 1875 by local salt baron John Corbett as a gift for his French wife – so what better place to celebrate a marriage? The Chateau Impney has just undergone a major refurbishment to upgrade its excellent facilities.
And Aspire doesn't only organise Wedding Fairs, on July 11/12, plans are underway for a Food and Music Festival set in the parkland adjoining prestigious Brockencote Hall.
For details of this and any of the above events contact Carol on 01562 822233, or via the website www.aspire-events.net.
Stall & Craft Collective Is A National Website Which Includes A Nationwide Event Listings, Online Craft And Gift Fair, Stallholder Directory, News, Interviews And More.
To Find An Event Click Here
To Find A Stallholder Click Here
To View Our Online Craft & Gift Market 'The Marketplace' Click Here
Search In the Spotlight
View By Category
View By Date