2017 Will See The Launch Of The Very First Interactive Online Get More Sales Workshop!
'Stallholders Have To Be One Step Ahead In Understanding How To Attract The Right Customers Who Will Buy Over And And Over Again'
Nationwide | 18.01.2017
During 2016, a number of stallholders travelled from all over the UK to attend The Get More Sales Workshop in South Wales. Old habits which were stifling their sales have been discarded in favour of brand new techniques which have allowed their businesses to transform almost immediately. Plus they have received ongoing support to continue to attract paying customers.
Meet the Class of 2016 and take a look at some of the new impressive stall set ups. Now you have the chance to access all the information they have gained over the past year to increase their sales. But unlike them, you won't have to travel to get it.
Here are some of their comments:
• "Thank you, thank you, thank you! Feeling happy and excited again about what I sell" Despoulla Hill, South Wales
• "Learnt valuable information about how to sell to my target customer" Dione Watson, Leeds
• "Everything was so easy to understand. I was totally inspired!" Eileen Brown, South Wales
• "Excellent training! I can clearly see now where I have been going wrong with stall set ups!" Gail Laidlow, London
• "Learnt how to target the right customer at events. Thanks a million!" Rachel Scott, Salisbury
• "The workshop has been a massive help! Learnt to think outside the box. So excited moving forward!" Zoe Carter-Brown, Barnsley
Now you can attend from wherever you are in the UK!
I am extremely passionate about giving as many stallholders as possible access to these techniques that will increase sales. So 2017 will see the launch of the very first interactive online Get More Sales Workshop! This means you will be able to access it wherever you are based in the UK from the comfort of your own home!
It's not enough to leave sales to chance. Customers have way too much choice these days and lots of low price options to distract them. This is why stallholders have to be one step ahead in understanding how to attract the right customers who will buy over and and over again.
The new Online Get More Sales workshop dates are now available.
Just click this link for all the information :
https://pabevents.leadpages.co/fabtastic-stall-holders-workshops/
Thank You
PAB Events
Stall & Craft Collective Is A National Website Which Includes A Nationwide Event Listings, Online Craft And Gift Fair, Stallholder Directory, News, Interviews And More.
To Find An Event Click Here
To Find A Stallholder Click Here
To View Our Online Craft & Gift Market 'The Marketplace' Click Here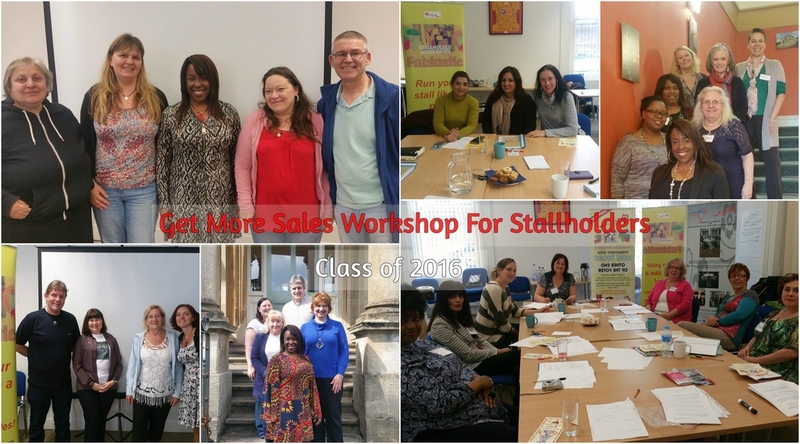 Search In the Spotlight
View By Category
View By Date