M&MWaspes
Contact: Trevor Waspe
Counties: Essex
Contact Number: 07739966193
Product Types
Handmade & Handcrafted, Cakes & Baked Goods
Company Overview
MMWaspes is a home based company, that I set up in 2013. Having begun selling my handmade moulds on Ebay, I have now progressed to my own website and enjoy selling my unique items at craft fairs and markets.
Address
M&MWaspes
28 The Ray
Springfield
Chelmsford
CM1 6JU
Products & Services
I hand make silicone moulds for crafters, primarily the catering/cake making business. All products are made to order and I can often cater for requests on items that I do not currently make.
Company Profile
I sadly had an accident at work and was unable to return. Not to be defeated I set up my own business and now work full time from home. I take every opportunity to get out and show my potential customers my unusual and unique products. I am 34 years old, married and a keen hockey player and coach.
M&MWaspes are attending:
Not attending any listed events.
Products for Sale by M&MWaspes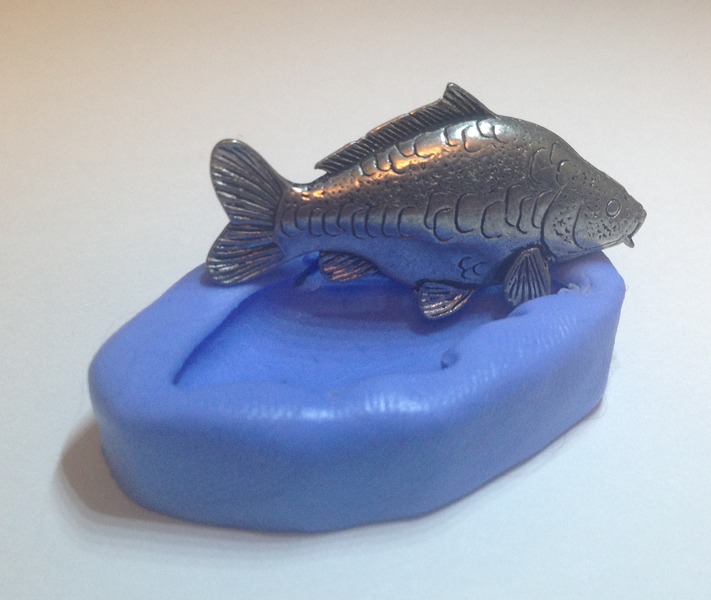 Fish Mould
Price: £4.00
Delivery: £0.70
Delivery & Returns Policy
Picture shows the original item and the light blue hand made mould. You are buying the the light blue hand made mould only. It can be cleaned with with warm soapy water The silicone is very strong and flexible and can be used in the freezer or heated..