Xmas Stocking Mantelpiece Bunting Pattern
Price: £3.75
Product Details
Mantelpiece bunting for grown ups. Just right for hiding away mini bottles of gin, glenfiddich, Baileys etc. And chocolate. When the children are in bed. These are approx 5" high & a great way to use up loads of scrap fabric. Easy to follow instructions & a template. Perfect.
Delivery & Returns Policy
Returns if required, at buyers expense
Products for Sale by Scissor Stitch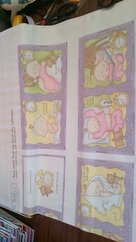 Price: £15.00
Delivery & Returns Policy
Beautiful Baby Book Kit in 100% pure cotton, from a panel from 'Studio e' design house; complete with easy to follow step by step instructions. Kit contains 1 x panel & 3 pre-cut pieces of quilters..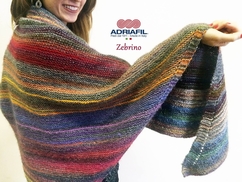 Price: £20.00
Delivery & Returns Policy
Elegant & Stylish Shawl Knitting Kit. Easy for beginners, as it is simple garter stitch. You don't even need to purl! Just knit. You get 5 x 50g balls of Zebrino self striping wool by Adriafil (Italy)..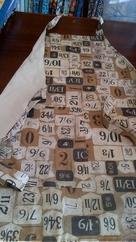 Price: £18.00
Delivery & Returns Policy
Gorgeous retro apron, full size, in pure cotton. Made in our workshop, this is fully lined, with same fabric waist & neck ties. This is one size (approx 29" long by 23" wide) this will easily fit from..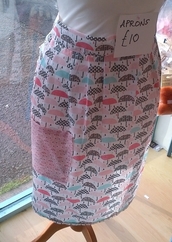 Price: £10.00
Delivery & Returns Policy
A pretty waisted pinny/ apron with a vintage style. This is handmade in our workroom from 100% cotton with a traditional patch pocket in contrast fabric. Makes a gorgeous gift or something just for you..